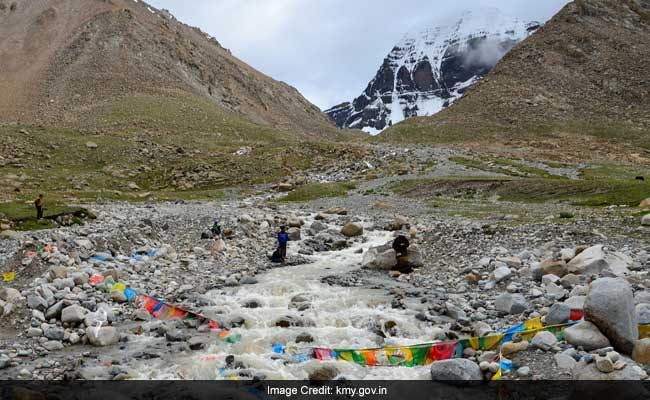 Kathmandu:
Around 200 Indians on their way back home after the Kailash-Mansarovar pilgrimage in Tibet are stuck in Nepal's Humla district due to bad weather, Indian Embassy said in Kathmandu today.
There were around 150 people stranded in Simikot and 50 in Hilsa, near Nepal-Tibet border. Due to bad weather, it was impossible to immediately airlift the pilgrims from Hilsa and Simikot to Nepalgunj, a border city which is about four-hour drive from Lucknow, it said.
"Indian Embassy is aware that about 200 pilgrims are stuck in Simikot due to bad weather & was in continuous touch with them and their family members," a statement from the Indian Embassy here said.
"The Embassy representatives are taking all necessary action for the pilgrims well being," it said, adding that the situation is under control and all stranded pilgrims would be evacuated as soon as weather clears up.
Last month, over 1,500 Indian pilgrims were stranded in the area due to bad weather. They were airlifted to safety on the initiative of Indian Embassy in Kathmandu.
Nepal is a popular destination for Indian pilgrims to visit Mansarovar due to the distance and comfort factors involved.
The representatives of Indian Embassy in Simikot, Hilsa and Nepalganj were on alert and monitoring the situation, the statement said, adding that the embassy will ensure timely evacuation of stranded pilgrims in case of any emergency.