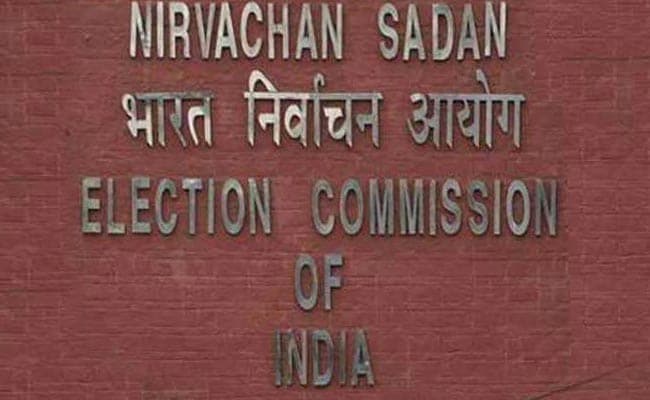 New Delhi:
The Election Commission today said national parties are public authorities under the RTI Act as declared by the Central Information Commission, a day after the poll panel's appeal order on an RTI application saying political parties are out of the purview of RTI Act was reported.
In a statement issued today, the Election Commission of India clarified that it goes by the CIC order of 3rd June, 2013 that declared national parties as public authorities for the purposes of RTI Act.
In pursuance of this, the CIC order had said, all the information about the contributions received by these parties as well as their annual audited accounts, as and when submitted to the Commission, are put in public domain.
The appeal order had come on an RTI applicant Vihar Dhurve who had sought details of donations, through electoral bonds, collected by the six national parties declared as public authorities under the RTI Act by the CIC -- Congress, BJP, NCP, BSP, CPM and CPI.
In its order deciding his first appeal, a senior official of the Election Commission had said, "Requisite information is not available in the Commission. This is related to political parties and they are out of purview of the RTI.
The First Appellate Authority in the Election Commission K F Wilfred, the Senior Principal Secretary in poll panel, wrote in the order that he agrees with the view taken by the CPIO of the Commission.
Six out of seven political parties -- the BJP, Congress, BSP, NCP, CPI and CPM -- for which information was sought by the applicant were brought under the ambit of the RTI Act by a full bench of the commission on June 3, 2013.
The order has not been challenged in the higher courts but the political parties have refused to entertain the RTI applications directed at them. Several activists have approached the Supreme Court on the grounds of non-compliance of the CIC order and the matter is pending.