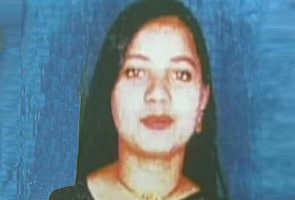 Ministers in Gujarat's Narendra Modi government have reportedly admitted to attending a controversial meeting where the probe into Ishrat Jahan's killing was allegedly discussed, along with means to derail it.
Sources in the CBI say Gujarat Law minister Pradeep Singh Jadeja, Education Minister Bhupendrasinh Chudasama and former home minister Praful Patel have all admitted during questioning that they attended a meeting in 2011 at the official residence of Advocate General Kamal Trivedi.
The CBI has sought legal opinion on whether and how the ministers can be charged. Sources say the ministers' admission indicates that that they concede collusion between the Narendra Modi government and the policemen accused of killing Ishrat Jehan.
According to alleged audio tapes of that meeting, put out by one of the accused cops, voices purportedly belonging to the ministers and state government officials discussed how to discredit the Special Investigation Team's probe and help the accused. Two officials in the meeting, AK Sharma and GC Murmu, have also been questioned by the CBI.
19-year-old college student Ishrat Jahan and three others were shot dead on the outskirts of Ahmedabad in 2004 by Gujarat Crime Branch officers who claimed the four were involved in a plot to assassinate Chief Minister Narendra Modi. The CBI in its chargesheet in July said seven cops had shot the group "in cold blood" and destroyed evidence.
One of the accused policemen, senior IPS officer DG Vanzara, recently submitted his resignation accusing the Modi government of using cops to promote their agenda and then abandoning them. Vanzara said policemen like him had acted in compliance with a conscious policy of the Modi government.