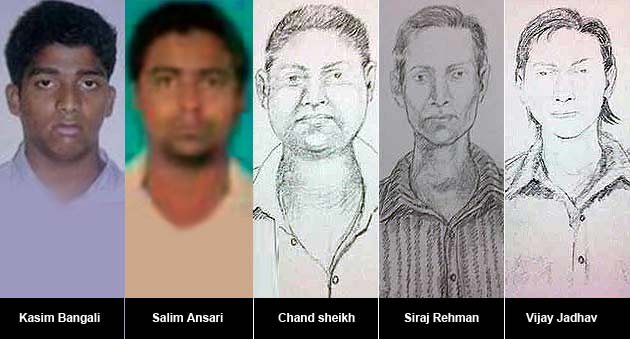 New Delhi:
Three days after a young photojournalist was gang-raped in the heart of Mumbai, the police have arrested the final two suspects that had been missing since the crime that triggered outrage across the country (
Watch
).
All five men wanted for the gang-rape have now been found. The police says the main accused, Salim Ansari, 27, had managed to escape to Delhi but has been brought back to Mumbai.
Investigators say he was the one who instigated his four friends to rape the 22-year-old, while her male colleague was tied with a belt and thrown to the ground nearby at a deserted textile mill on Thursday at 6 pm.
Earlier this morning, the police arrested Kasim Bangali, 21, from a Mumbai suburb, not too far from Shakti Mills, where the heinous crime took place. The police says Bangali, in his late 20s, was "the most depraved" of the gang and raped the woman twice. (
Brave survivor says she wants to work again
)
The woman is recovering in Jaslok Hospital, where on Saturday night, she told a member of the National Commission for Women, "Rape is not the end of life. I want to get back to work soon."
The attack in a city long considered among the safest for women in India has provoked anger and comparisons with the fatal gang-rape of a young student on moving bus in Delhi in December. (
Watch: The Mumbai incident reminded me of my child, says Delhi braveheart's mother
)
The photojournalist has told the police in a statement that a broken beer bottle was held over her head as the men took turns to rape her.
When the couple arrived at the mill, it was Salim along with Vijay Jadhav, 21, who accosted the couple and asked if they had permission to shoot. In the conversation that followed, the suspects managed to separate the woman from her colleague, the police said.