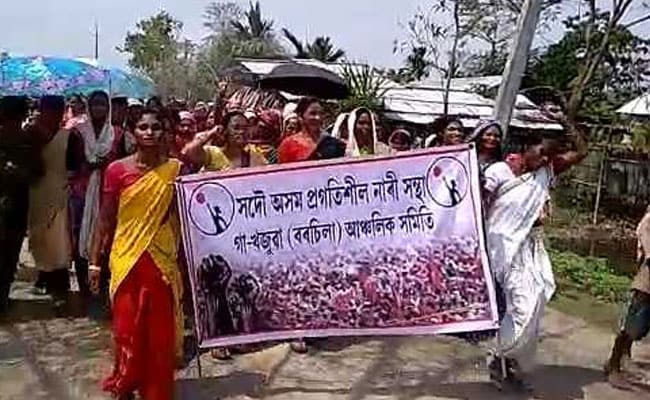 Guwahati:
A month after an 11-year-old girl was raped and burnt alive in Nagaon district of Assam, police have filed the list of charges against the eight accused in a local court.
The chargesheet filed at the court hearing cases under the Prevention Of Children Against Sexual Offences (POCSO) law also has the dying declaration of the minor as the main evidence, said police sources.
The Class 5 student, who sustained 90 per cent burn injuries and died in hospital, had named the alleged rapist 21-year-old
Zakir Hussain and two minors
who helped mutilate her and set her alight on March 23.
The girl was alone at home as her parents, both daily labourers, were away at work. The Muslim-dominated village, 150 kilometres from state capital Guwahati, had come together after the incident and helped the police arrest the accused who are from the same village.
The main accused who fled after the crime was arrested from a village 40 kilometres away after villagers tipped off the police. His parents and some family members have been taken into custody. The driver of the vehicle used by Zakir to flee has also been charged.
The two minors, both 11, are currently at a juvenile observation home.
"We have completed the investigation in record time. This is a watertight case. We have got all required documents like the forensic report," Nagaon Superintendent of Police Shankar Rai Medhi told NDTV.
The chargesheet has 43 supporting documents in the form of statements and seizures. It also lists 50 prosecution witnesses. Police sources said Zakir had confessed to the crime.
Assam has seen
a rise in sexual assaults
against minors. At least 20 such cases have been reported in the last two months.