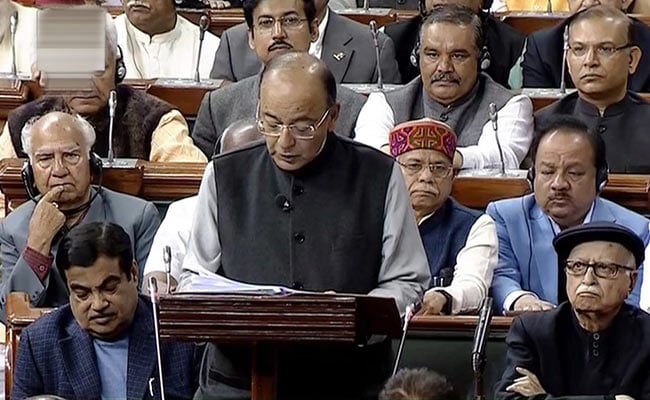 A day after he announced the world's biggest government-funded health cover in the annual budget, Finance Minister Arun Jaitley today said it will be a cashless scheme, not a reimbursement one. Amid apprehensions about the provisional allocation of Rs 2000 for the scheme, Mr Jaitley promised more funds as the scheme rolls out in the next financial year.
"It takes care of hospitalisation, the secondary and tertiary care. Obviously, it will involve various state hospitals and selected private hospitals. It can be on trust model, it can be on insurance model. It's not on reimbursement model because too many complaints come on the reimbursement model," Mr Jaitley said at an event organised by 'Open' magazine.
Mr Jaitley said the model will be worked out between the government's think tank Niti Aayog and the health ministry.
The Ayushman Bharat scheme, also called 'Modicare', plans to give annual medical insurance cover to 10 crore poor and vulnerable families who make up 40 per cent of India's population.
Calling the scheme "bold" and "revolutionary", health minister JP Nadda said it covered all components of health care - primary, secondary and tertiary. "It will increase the productivity of the common man and bring about a change in the socio-economic scheme," said Mr Nadda.
The scheme will cost the government around Rs 5,500-6,000 crore, Niti Aayog Chief Executive Officer Amitabh Kant told NDTV. The Centre will bear 60 per cent of the expenditure, the rest will be borne by the respective states, said Mr Kant, adding that the premium per family would work out to be Rs 1,100.
(With PTI inputs)