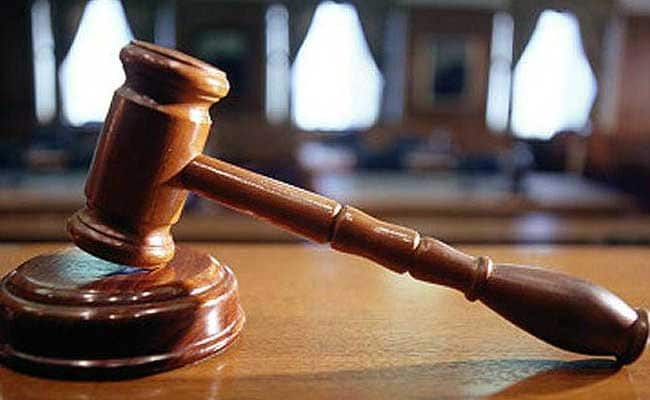 Guwahati:
An anti-terror court in Guwahati convicted 16 persons, including militant-turned politicians Jewel Garlosa and Niranjan Hojai in the Rs 1,000 crore terror funding case of the NC Hills district of Assam.
After convicting the sixteen, Judge Rabin Phukan of the special NIA court slated the case for today to decide the quantum of the sentence to the convicts.
The judge found disbanded militant outfit DHD (J) 'chairman' Jewel Garlosa, his 'commander-in-chief' Niranjan Hojai and 14 others guilty of terror funding by siphoning of government fund worth Rs 1,000 crore in NC Hills (now Dima Hasao) district.
The court convicted them under various sections of the anti-terror law Unlawful Activities (Prevention) Act, the Arms Act and the Indian Penal Code.
The NIA had filed the charge sheet in the case in 2009 against Jewel Garlosa, Niranjan Hojai, N C Hills Autonomous Council former chief executive member Mohet Hojai, Social Welfare Department official R H Khan and 12 others including Malsawmkimi, Phojendra Hojai, Babul Kemprai, Samir Ahmed, Ahshringdao Warisa, Vanlalchhana, George Lawmthang, Jayanta Kumar Ghosh, Debashish Bhattacharjee and Sandip Ghosh.
The 16 faced trial for siphoning of Rs 1,000 crore of government development and welfare funds in the name of ghost beneficiaries to Dima Halam Daogah (Jewel) for procuring arms and ammunition from abroad to carry out their terror activities in the state.
The NIA investigations found the DHD(J) had used elected representatives of NCHAC, the government officials and contractors of criminal misconduct and diverting huge sum of money from the fund.
The probe by the premier investigating agency also found that in 2009 at least Rs 16 crore, including Rs 13 crore released for the social welfare department, and Rs three crore for public health, were siphoned to the underground DHD (J) outfit leaders who were then hiding in Nepal.
The scam was exposed when DHD(J) insurgents Phojendro Hojai and Babulal Kemprai were arrested in Guwahati with Rs one crore and arms in April, 2009.