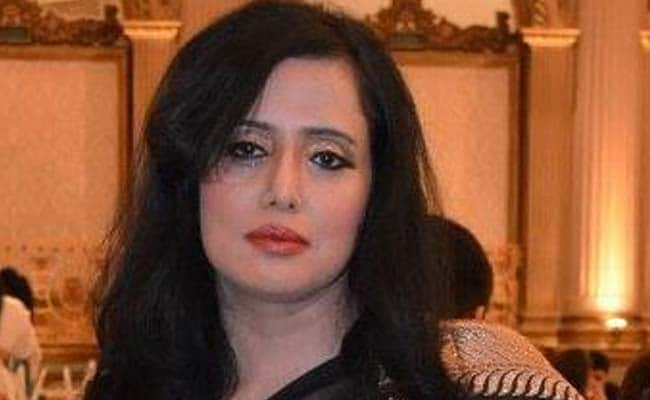 Highlights
Pakistani journalist Mehr Tarar questioned at a Delhi hotel in February
Mehr Tarar had an angry exchange with Sunanda Pushkar on Twitter
Ms Tarar denied affair with Ms Pushkar's husband Shashi Tharoor: sources
New Delhi:
Mehr Tarar, the Pakistani columnist who sparred on Twitter with Congress politician Shashi Tharoor's wife Sunanda Pushkar days before she was found dead in a hotel suite in 2014, was questioned by the Delhi police earlier this year.
Ms Tarar, 48, was questioned for almost three hours at a five-star hotel in Delhi in February-end, say sources.
She has reportedly denied Sunanda Pushkar's allegations of an affair with her husband. She told the police that she had no relationship with Mr Tharoor and that she had met him only once in 2013.
Sources say Ms Tarar also denied exchanging any intimate emails or messages with Mr Tharoor, a Congress parliamentarian from Kerala and a former minister.
A witness close to Ms Pushkar had said that she had asked her to help retrieve messages that she suspected Mr Tharoor had deleted from his mobile phone.
The police reportedly mailed Ms Tarar asking whether they could question her and she agreed. When she visited Delhi for the questioning, very few people knew.
Sources say she was also asked to fill a questionnaire prepared by the Special Investigation Team.
Ms Tarar was drawn into the whirlwind of speculation after 51-year-old Ms Pushkar was found mysteriously dead at her hotel room on January 17, just after her Twitter fight with the Pakistani journalist. Hours after the Twitter exchange, the Tharoors had issued a joint statement asserting that they were "happily married and intend to remain that way."
Ms Tarar figured prominently in a statement by senior journalist Nalini Singh, who is believed to be the last person to have spoken to Ms Pushkar on the phone hours before her death.
Mr Tharoor, who has been questioned thrice on his wife's death, admitted to "misunderstandings" with his wife but said they had a largely happy marriage.
Police claimed last year that Ms Pushkar was poisoned and registered a murder case without naming any suspect.