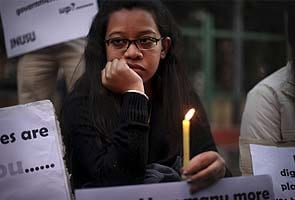 New Delhi:
The government's decisions to reject marital rape as a criminal offense and to introduce the death penalty for the most extreme rape cases have been accepted by a parliamentary committee.
The committee is studying tough new laws introduced recently by the government to punish crimes against women, a matter of national discourse and concern since a medical student's fatal gang-rape on a moving bus in Delhi in December.
The government cleared a package of laws as an ordinance, which has to be approved by parliament within the next few weeks. Before they are taken up for debate, they are being reviewed by a committee that includes parliamentarians from the opposition.
The changed laws were based largely on the recommendations of a government commission, which was set up public outrage over the student's attack. The committee of three legal experts, headed by retired Chief Justice JS Verma, had asked for marital rape to be considered a criminal offence; it had said instead of the death penalty, life imprisonment should be used for cases where women die as a result of sexual assault. The Verma Commission said both these provisions were based on consensus among women activists.
The government has said that criminalising marital rape would weaken traditional family values in India, and that marriage presumes consent, arguments opposed fiercely by women's activists.