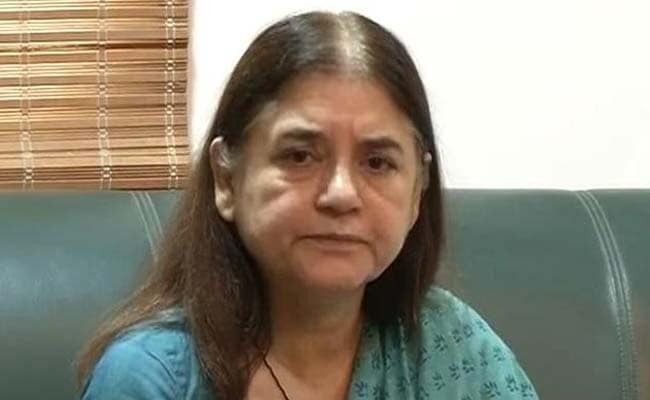 New Delhi:
Maneka Gandhi's ministry has set a deadline for Air India's internal probe panel to complete the inquiry into the sexual harassment case of the airhostess, who had written to aviation minister Suresh Prabhu, copying the Prime Minister on it.
Ms Gandhi has spoken with her cabinet colleague regarding the airhostess' complaint and has asked the head of the probe panel to fast track the case. The probe must be completed by the end of the month, her ministry said in a statement.
The Air India employee met Ms Gandhi, who is heading the ministry for women and child development, on Monday.
The airhostess has accused a senior executive of Air India of sexual harassment for several years. She had shot off a strongly worded letter to highest authorities of the country, saying she was compelled to do so as Air India was going slow on the case.
Responding to the letter, Mr Prabhu had said the Air India chief has been asked to immediately address the issue and if necessary, he will appoint another committee to look into it.
In the letter, the Air India employee, without naming the officer, described him as a "predator" and equal, if not worse, 'than Harvey Weinstein and Bill Cosby put together'. Both Weinstien and Cosby have been charged with sexual misconduct by leading ladies of Hollywood.
"This senior executive is a predator and has sexually propositioned me, abused me, used abusive languages on other women in my presence, spoken of sexual acts with me and other women in my presence in office premises...," she wrote in the letter dated May 25.
Last November, Ms Gandhi's ministry has made it compulsory for companies to disclose whether they have constituted an internal complaints committee, complying with the sexual harassment at workplace law of 2013. Her ministry has also launched a portal for online complaints called 'SHe-box' on the ministry's website, after the huge response to the #MeToo campaign on social media.