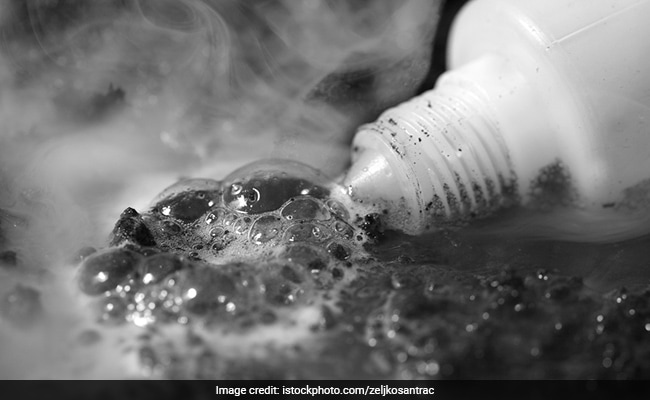 Coimbatore:
A man allegedly threw acid on his wife at the district court complex suspecting her of being in an illicit relationship with another person, leaving the woman scarred.
Kavitha had reached the court premises to appear in a theft case, police said. She was arrested in August 2016 for stealing 10 sovereigns of gold chain from a bus passenger and the case was going on in the First Judicial Magistrate Court. She was out on bail.
She had allegedly developed an illicit relationship with one Prabhu and eloped with him a week ago, that left her husband and the couple's two daughters in dismay, police said.
Her husband Shivakumar, who came there anticipating her court appearance, splashed acid on her face from a water bottle he was carrying, police added.
Writhing in pain, Kavitha sustained serious burn injuries below the neck and ran for safety even as a woman lawyer standing nearby covered her upper body with a cloth. She was rushed to the government hospital where doctors stated she had already suffered 80 per cent burn injuries, police said.
Shivakumar, who works as a lorry driver, attempted to escape from the court, but was arrested by police.
(Except for the headline, this story has not been edited by NDTV staff and is published from a syndicated feed.)