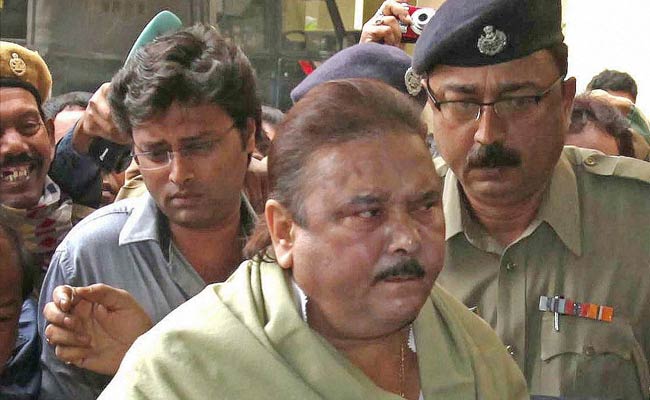 Kolkata:
West Bengal Minister Madan Mitra was arrested on Friday in the Saradha chit fund case, in growing trouble for the government of Mamata Banerjee. He is the first minister and third major leader of the ruling Trinamool Congress to be arrested in the scam, in which lakhs of people were cheated out of their savings.
Mr Mitra is known to be one of Chief Minister Mamata Banerjee's most trusted aides and a founder member of the party.
Last month, after being summoned by the CBI, the minister had checked himself into hospital.
Mr Mitra, the state Transport Minister, was seen in video clips praising Saradha Group chairman Sudipto Sen at a meeting of Saradha agents and allegedly enjoyed benefits like a car, fuel and driver at the company's expense. He allegedly also extracted donations out of Sudipto Sen for a temple.
Trinamool leaders said they anticipated this "vindictive move" after BJP president Amit Shah's recent rally in Kolkata. The party has accused the ruling BJP at the Centre of targeting its members after Ms Banerjee attended a Nehru conference organized by the Congress.
Reacting to the charge, Mr Shah said, "CBI is doing their work."
The Saradha Group operated a Ponzi scheme offering massive returns of 40 per cent and more until it collapsed last year, leaving lakhs of small investors bankrupt in West Bengal and Odisha.
With today's arrest, three of the four leaders that the Chief Minister had strongly defended at a party meeting last year are now in jail. She had asked rhetorically, "Are they thieves? Am I a thief?"
Trinamool lawmakers Srinjoy Bose and Kunal Ghosh were earlier arrested in the multi-crore scam. Rajat Majumdar, a former police officer and Trinamool vice president, was also arrested in August.
In November, the police said Kunal Ghosh had overdosed on sleeping pills in jail. The lawmaker had threatened in court that he would take his own life if the "real beneficiaries" of the chit fund scam were not arrested. He has alleged that top leaders of his party are being shielded.