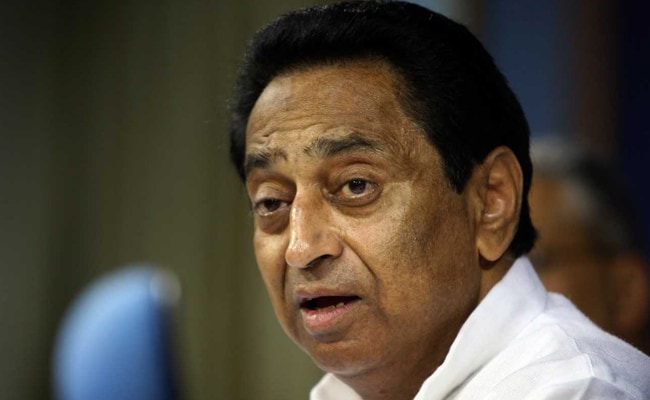 Bhopal:
Madhya Pradesh Congress president Kamal Nath today said the state Chief Minister Shivraj Singh Chouhan was not above the law, after the latter recently claimed that the misuse of the amended SC/ST Act won't be allowed in the state.
Mr Chouhan on Thursday had announced that a directive will be issued shortly to ensure that the amended SC/ST Act is not misused in the state.
The MP Chief Minister was replying to a query on the protests in the state against Parliament clearing the Scheduled Castes and Scheduled Tribes (Prevention of Atrocities) Amendment Bill, 2018 in August restoring some stringent provisions of the Act.
"The misuse of the (amended) SC/ST Act will not be allowed in MP. Only after a thorough probe, a case will be registered under it. To this end, a directive will be issued shortly," Mr Chouhan had told reporters in Balaghat.
Addressing the comment by Mr Chouhan, Mr Nath said, "The chief minister is not above the law. I am asking him (Chouhan) if he had taken advice and permission from Prime Minister Narendra Modi ji to issue such a statement."
"The CM has taken an oath. He has pledged that he will follow the Constitution and law of the country. He should clarify from whom he had taken the advice (before making the announcement). What is the state of the (SC/ST) Act here?" Mr Nath questioned.
The state has seen protests over the past several days by organisations opposed to the amendments in the SC/ST Act. They have targeted senior leaders of the ruling BJP as well as the opposition Congress.
A nationwide bandh on September 6 called by these organisations had evoked a good response in poll-bound MP.