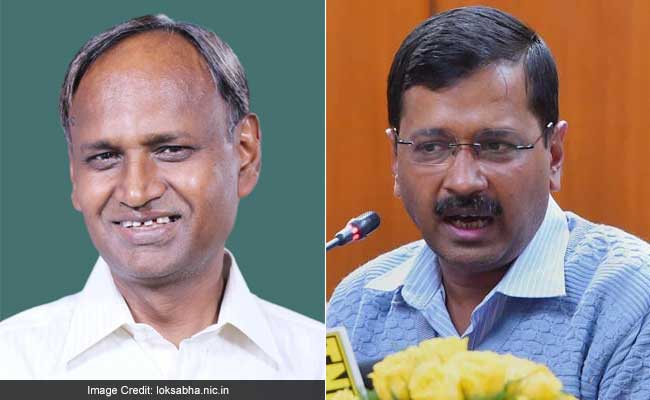 New Delhi:
Delhi Chief Minister Arvind Kejriwal hailed BJP lawmaker Udit Raj's criticism of "the so-called protectors" of Hinduism, calling upon him and other Dalit lawmakers to resign from the party in protest against the "countrywide assault" on the community.
Yesterday, the Dalit leader had said the "so-called protectors of the Hindu religion must answer if they consider lives of Dalits to be worth to be of less value than animals".
Today, Mr Kejriwal, a vehement critic of the BJP, tweeted:
Udit ji and all dalit MPs of BJP shud resign in protest against countrywide assault on dalits by BJP goons https://t.co/Rm5NqdB1mP

- Arvind Kejriwal (@ArvindKejriwal) July 31, 2016
As Dalit protests spread in parts of the country following instances of violence by cow vigilantes, Mr Raj - a Dalit who had converted to Buddhism and then joined the BJP in 2014 -- had said there was no religion in the world where people attack their own "in the name of the same religion".
"Somewhere due to ban of entry of Dalits in temples, somewhere killing of Dalits for carrying skins of dead cows and somewhere for agitating against their exploitation - some acts have always been going on."
"Why only Dalits come forward whenever atrocities happen against them?" he had added while speaking at the 19th annual national conference of the SC/ST Organisations. "Do the proponents of Indian nationalism not consider them to be a part of Indian society? Or are they not a part of the ideal Indian nation?"
In his speech, he had also referred to the killing of a Dalit couple in Uttar Pradesh for Rs 15, and demanded justice for the atrocity at Una, where four youths had been stripped, beaten and paraded tied to an SUV.
But he also referred to the low conviction rate under the STC/ST Protection Act - only 3% -- and said if the rule of law could have been established in India after independence, such incidents would not have occurred.