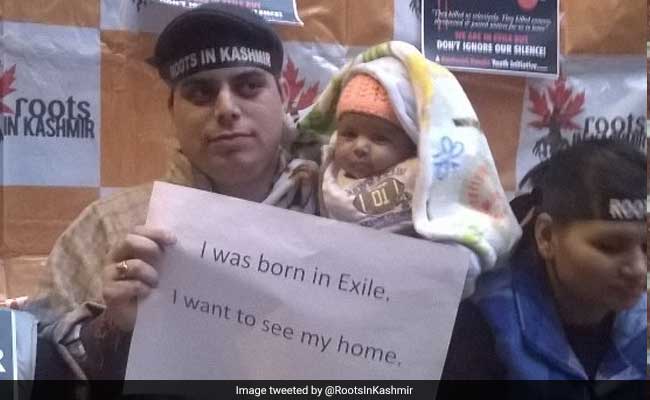 New Delhi:
Members of All Parties Migrants Coordination Committee, a body of displaced Kashmiri Pandits, today staged a protest at Jantar Mantar here to express solidarity with the government employees from the community who have returned from Kashmir Valley in the wake of violence.
"Separatists are calling the shots after violence erupted in Kashmir on July 8 following Burhan Wani's killing... Kashmiri Hindus in the Valley have been forced to leave their homes," Ravinder Pandita, the chief of APMCC Delhi-NCR, said.
"The situation in Kashmir is grave and the government should not remain a silent spectator. Isn't it ashamed that Kashmiri Pandits are in exile for last 27 years?" Manish Zijoo, a protester said.
The protesters also submitted a memorandum of demands at the offices of the Prime Minister and the Home Minister.
Kashmiri Pandit workers employed with the government have refused to return to the Valley after the alleged stone-pelting on their transit camp and are protesting at the Relief Commissioners Office in Jammu.
More than 1,600 displaced Kashmiri Hindus had been recruited under Prime Minister's special employment package and posted to Kashmir Valley "voluntarily".
Most of these employees escaped from Haal transit accommodation in Pulwama, Baramulla, Kupwara transit camps, besides Vessu and Mattan KP employees colonies in Anantnag district after the unrest began and managed to reach Jammu.