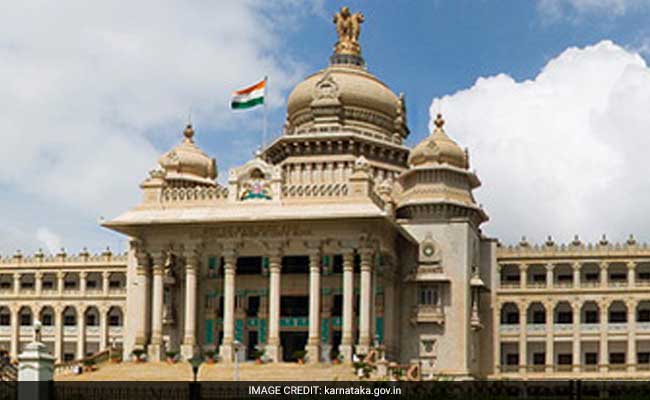 Bengaluru:
The BJP has completed a clean sweep in the Karnataka bypolls, winning both Sira in Tumkur district and Rajarajeshwarinagar in Bengaluru to add to its tally of 119 seats in the Assembly and strengthen the BS Yediyurappa government.
The ruling party secured around 13,000 votes more than the Congress in Sira and romped home in Rajarajeshwarinagar, or RR Nagar, registering over 57,000 votes more than the opposition party.
The BJP had predicted these results, with Deputy Chief Minister Dr Ashwath Narayan telling NDTV: "We are 100%, 1,000% sure we are going to win the election in Sira and Rajarajeshwarinagar."
Karnataka Congress chief DK Shivakumar said: "The government misused officials. I won't discuss the way money was used. We have failed, that's all. People didn't vote for us as much as we expected."
The RR Nagar bypoll was needed after the disqualification of former Congress MLA N Munirathna under the anti-defection law; Munirathna, who won the seat in two previous elections, had last year quit the Congress and joined the BJP.
He was one of 17 Congress and JDS MLAs whose resignations triggered the dramatic fall of the 14-month-old coalition government.
In December last year, during the first round of bypolls in which 15 seats were contested, the BJP fielded 13 of those rebel MLAs; 11 won their contests and overall the party won 12 seats.
To retain RR Nagar the Congress had fielded H Kusuma, the widow of the late IAS officer DK Ravi, while the JDS nominated V Krishnamurthy.
A bypoll for the Sira seat was needed after the death of the incumbent MLA - the JDS's B Sathyanarayana - in August. The Congress fielded former minister and six-time MLA TB Jayachandra, while the JDS nominated Mr Sathyanarayana's wife, B Ammajamma.
Both lost to the BJP's Dr CM Rajesh Gowda, who recorded over 74,000 votes. Previously the BJP's highest return for this seat was only 24,000. This is the third seat in this region that the party has claimed in bypolls, following victories in Krishnarajpete and Chikkaballapura in December.
In terms of numbers, neither result will make any difference to the stability of the state government, given the numerical superiority of the BJP in the House.
However, prestige is a part of politics and all parties involved campaigned vigorously , with state leaders active on the ground - often with little regard for social distancing during COVID-19.
With input from PTI