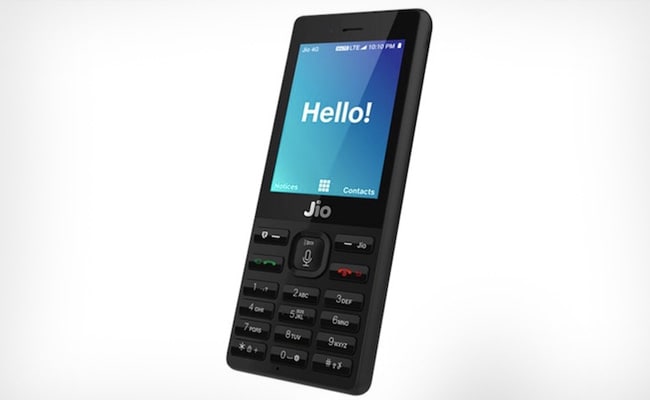 Reliance Industries (RIL) chairman Mukesh Ambani at the company's 40th annual general meeting (AGM) announced "JioPhone" with an aim to "make the 2G feature phone obsolete". JioPhone or Jio "intelligent" phone will come with lifetime free voice calls and 4G data streaming at an "effective price of Rs 0". Mr Ambani said out of the 78 crore phones in India, 50 crore are feature phones that cannot be used for Internet or data usage. JioPhone would give "affordable" device to those and bring an era of "digital freedom", he added.
The pricing of JioPhone is done in a way so that the effective prices to be paid by a user will remain zero. A security deposit of Rs 1,500 needs to be paid at the time of purchase and the amount will be refunded the completion of 36 months or three years on return of the phone. The JioPhone will be made available for user testing in beta mode from August 15 and for pre-booking from August 24. And, it will be available to those who have pre-booked on a first-come-first-served basis from September onwards.
Mr Ambani also said that from the last quarter of this year, all JioPhones will be made in India. We are targeting to have 5 million JioPhones available every week and Jio will cover 99 per cent of our country's population in the next 12 months, he added.
Reliance Jio, the fourth-generation telecom arm of Reliance Industries, will provide unlimited data on the phone for Rs 153 per month. Those who don't want to pay Rs 153, the company also introduced two sachets - a weekly plan for Rs 53 and a 2-day plan for Rs 23 - that will provide similar value. It has also announced
"JioPhone TV cable"
that connects the phone with any television set (including a smart TV).