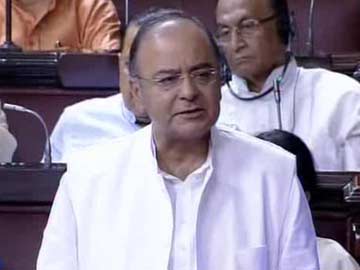 New Delhi:
Defence Minister Arun Jaitley has ruled out the release of a secret report that says the government and military bungled the war with China more than 50 years ago.
Mr Jaitley said, "disclosure of any information to this report would not be in national interest."
Jawaharlal Nehru was Prime Minister when India was defeated in the 1962 conflict.
Before the national election in May, Mr Jaitley's party, the BJP, demanded that the government of Dr Manmohan Singh release the report by former army Lieutenant General Henderson Brooks so that the country would know how the government pushed the military into a war it could only lose.
In a blog in March this year, Mr Jaitley had written "to keep these documents 'top secret' indefinitely may not be in larger public interest. Any Nation is entitled to learn from the mistakes of the past. The security relevance of a document loses its relevance in the long term future. ... I am of the opinion that the report's contents could have been made public some decades ago."
The controversial report was commissioned by the Indian Army following its humiliating defeat at the hands of the Chinese.
Excerpts of the report were leaked earlier this year by an Australian journalist who wrote an acclaimed book on the war and said the government's policy of forward deployment in the high mountains had increased the chances of conflict.
The military investigation said that in the months leading to the war, the Indian government ordered the military to patrol and establish posts far into the disputed border as part of a forward policy to deter the Chinese.
It held the top military brass also responsible for failing to stand up to the government and tell the politicians that it did not have the resources to support aggressive deployment and that troops would be too thinly spread out.
"With the introduction of the forward policy, the chances of a conflict certainly increased...that this implementation would bring about a major change in the military situation was obvious and it cannot be viewed as being wise after the event," the report leaked by journalist and historian Neville Maxwell said.
China's response was immediate and it began setting up posts of its own and by October 1962 the two countries were at war on both the western and eastern stretches of the Himalayas. It ended the following month with China holding large tracts of what India considers its territory.
Get Breaking news, live coverage, and Latest News from India and around the world on NDTV.com. Catch all the Live TV action on NDTV 24x7 and NDTV India. Like us on Facebook or follow us on Twitter and Instagram for latest news and live news updates.