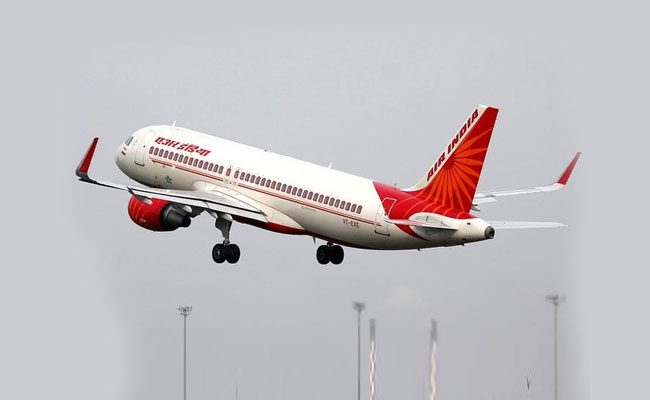 Highlights
Saudi Arabia has so far not allowed Israeli carriers to use its airspace
El Al India bound flights take detour to avoid Saudi, Iranian airspace
Air link between Tel Aviv and Delhi was announced last year by PM Modi
Jerusalem:
Israel's El Al airline said it appealed on Wednesday to the Supreme Court to cancel the authorisation of
direct Air India flights
between New Delhi and Tel Aviv via Saudi airspace. Air India began using the new route on March 22, reducing flight times between the two cities by more than two hours.
Saudi Arabia had previously banned flights over its territory bound for Israel, a country with which Riyadh has no official diplomatic relations.
Saudi Arabia has so far not allowed Israeli carriers to use its airspace, and El Al says it is the victim of unfair competition.
"The State of Israel does not understand the extent of the damage caused by the government," said El Al chief executive Gonen Usishkin. "Today it is India, tomorrow it will be Thailand and all the east. It is impossible to assess the damage caused by this decision for the company's 6,000 employees."
El Al flights bound for India currently take a detour along the Red Sea to avoid Saudi and Iranian airspace.
The new air link between Tel Aviv and New Delhi was announced in July last year by Prime Minister Narendra Modi and his Israeli counterpart Benjamin Netanyahu, but it was not until January that the pair suggested it might use Saudi airspace.
Israel's Transport Minister Yisrael Katz described Air India's overflight of Saudi Arabia as "historic". Mr Netanyahu and US President Donald Trump's administration favour the idea of a convergence of interests against Iran between Israel and Arab countries, starting with Saudi Arabia.
Saudi approval of Air India's new route has been interpreted as a sign of a possible rapprochement with Israel.
(Except for the headline, this story has not been edited by NDTV staff and is published from a syndicated feed.)