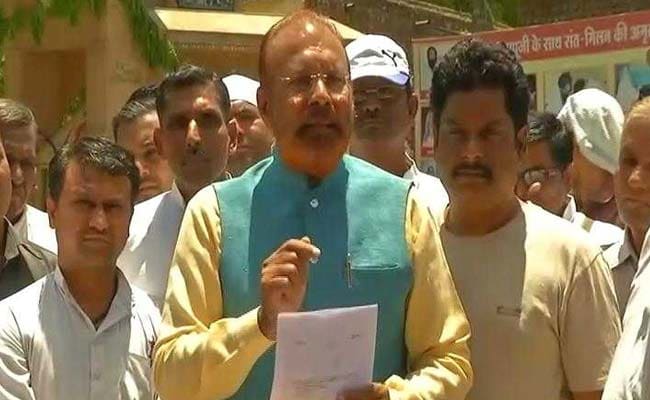 Ahmedabad:
Hearing in a discharge petition filed by former Gujarat IPS official D.G. Vanzara, who is a key accused in the sensational 2004 Ishrat Jahan alleged fake encounter case, concluded at a Special CBI Court on Saturday.
In June 2004, Mumbai-based 19-year-old Ishrat Jahan and three others -- her friend Javed alias Pranesh, along with two Pakistani nationals Zeeshan Johar and Amzad Ali Rana -- were gunned down by a team of Mr Vanzara's men in an alleged gun battle in Ahmedabad.
It was claimed that Ishrat Jahan and her friends were terrorists who had come to Gujarat with an intention to assassinate then Chief Minister Narendra Modi.
Mr Vanzara, who is alleged to have masterminded the alleged encounter by a joint team of Gujarat Police and Intelligence Bureau (IB) officials, is currently out on bail.
In his discharge plea, Mr Vanzara had stated that the chargesheet filed against him was "concocted" and that there was no prosecutable evidence against him. He also said that the testimony of witnesses could not be believed as some of them were accused in the case earlier.
He had also claimed that the Central Bureau of Investigation (CBI) was once seeking to arrest then Chief Minister Narendra Modi and Minister of State for Home Amit Shah in the Ishrat Jahan encounter case, though "fortunately" it did not happen.
Mr Vanzara in his submission had also claimed that Prime Minister Narendra Modi was secretly interrogated by the investigating officer in the case when he was the Chief Minister, a claim denied by the CBI.
The CBI has opposed the petition by Mr Vanzara with Special Public Prosecutor R.C. Kodekar, appearing for the CBI, stating that "if there had been no adequate material evidence against him, Vanzara would not have been chargesheeted".
Mr Kodekar also pointed to statements of several witnesses who had confirmed that the crime was indeed committed by the accused.
Other than Mr Vanzara, the CBI had chargesheeted six senior policemen, including former in-charge DGP P.P. Pandey, IPS G.L. Singhal, retired SP N.K. Amin, retired DySP Tarun Barot and four IB officers, including former Special Director Rajinder Kumar.
Mr Amin too has filed a discharge petition in the same court and the court completed hearing his plea last month.
Mr Amin and Mr Vanzara have also sought parity with P.P. Pandey, who was accused in the case but his discharge petition was allowed by the court.
The court on Saturday reserved its judgment till July 17, when it is also expected to pronounce its order in the discharge petitions of Mr Amin and Mr Vanzara.