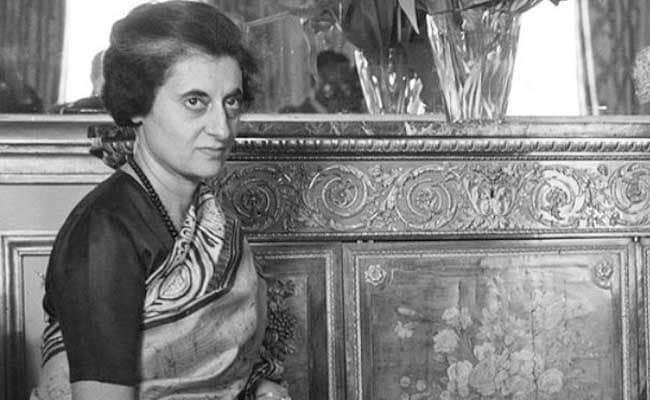 Bhubaneswar:
Odisha Governor Ganeshi Lal has said the then Prime Minister Indira Gandhi's "personal and political vendetta" prompted her to declare the Emergency in 1975.

"Mrs Indira Gandhi misguided the country with a fake democracy and it was purely personal and political vendetta that led her to take such a drastic decision," Mr Lal said in a statement yesterday.

The slogan India is Indira and Indira is India was "undemocratic and too much" in a country like ours where an individual cannot be above or equal with country, the statement quoted him as saying.

Recalling the situation during 1975 Emergency, the governor said he remembered it for the collapse of democratic institutions, suspension of right to freedom of citizens and imposition of press censorship.

Stating that it is the Constitution and the citizens who are the real strength of India, Mr Lal said 43 years have passed and the nightmare of 21 months dictatorial rule in a democratic country under the Emergency still haunts those who have suffered during that period.

Leaders such as Jayaprakash Narayan (JP), Morarji Desai, Atal Bihari Vajpayee, LK Advani, Charan Singh, Chandrasekhar, George Fernandes, Nanaji Deshmukh, Arun Jaitley and many more were targeted and put in jails, he said.


Many went underground and even the common man was not spared, Mr Lal added.
Recalling how he had suffered during the Emergency, he said he was then serving as a Professor in National College in Haryana. He was beaten by policemen on the road in broad daylight and also put behind the bars for opposing the Emergency, the statement said.
"Today more than half the country's population was born after 1975. They know little about the Emergency. They must be made aware what had happened then, the demerits of Emergency and how the country and its citizens had suffered.
As future leaders of the country our youth must be at the forefront to make the country vibrant," he said.