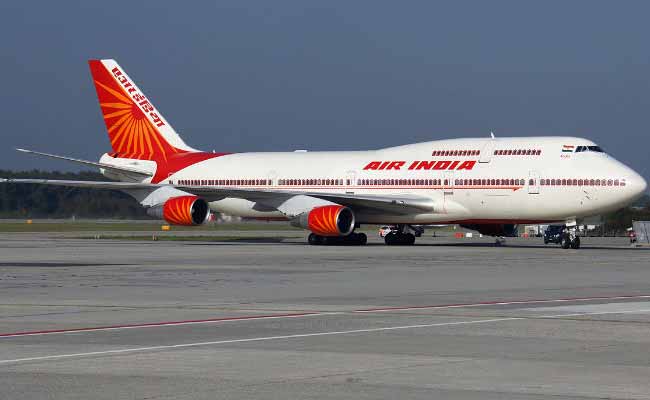 Highlights
IndiGo has made an annual profit since at least the year starting 2009
Air India has not made a profit for about a decade
Buying into inefficient businesses has a history of success, IndiGo said
IndiGo, the only carrier that has made a pitch to purchase Air India Ltd., sought to allay investor concerns about the budget operator buying the unprofitable national carrier, saying a deal would help speed up plans for long-distance flights.

Spelling out the rationale for their interest in the highly indebted airline in a conference call with analysts Thursday, billionaire owners Rahul Bhatia and Rakesh Gangwal said IndiGo would gain access to workers and overseas routes through the purchase, which otherwise would take a long time to replicate.

"Air India's international operations would bring a very important element to our network," IndiGo's co-founder Bhatia said. "It will provide a rapid entry into restricted, and in some cases, closed international markets."


Bhatia and fellow co-founder Gangwal held the call to justify IndiGo's interest after the company's announcement to bid for Air India wiped out more than $500 million in market value for IndiGo, the nation's biggest and most profitable airline. Surviving on a taxpayer bailout, Air India hasn't made a profit for about a decade and has piled up debt of about Rs 50,000 crore ($7.7 billion).
A combination with Air India would help consolidate IndiGo's position as the country's biggest airline with a domestic market share of 54.2 percent and a total fleet of 283 registered planes. For a successful bid, IndiGo will have to buy out either the international or the entire airline operations of Air India, without a partnership with the government, Gangwal and Bhatia told analysts.
Even without a deal, IndiGo will look to start long-haul operations as it makes "fundamental economic sense," said Gangwal, a former chief executive officer of U.S. Airways. Bhatia, a former travel agent, and Gangwal teamed up to start IndiGo, which has become India's biggest airline in just a decade, luring customers with on-time performance, new aircraft, cheap fares and a tight grip on costs.
Buying into inefficient businesses has a history of success, Gangwal said. It is "questionable" if United Airlines would have become one of the world's largest airlines today if it hadn't acquired Pan Am's Pacific operations and London routes a few decades back, Bhatia said. American Airlines followed the same model in buying Trans World Airline's London routes, providing a proven road-map for such an approach, he said.
"IndiGo is a natural player to take advantage of the significant and lucrative international market opportunity that India offers," Gangwal said. "It is about time that IndiGo enters the long-haul international market."
A ministerial panel gave preliminary approval on June 28 to sell the national flag carrier, reviving earlier attempts to dispose of the state asset that has strained public finances for decades. Though Prime Minister Narendra Modi's administration has given its consent, it has yet to decide on the contours of the sale -- especially the fate of the debt.
A committee had recommended privatizing the airline by possibly asking the buyer to absorb more than $3 billion of loans linked to aircraft purchases, a person with direct knowledge of the matter told Bloomberg last month.
The uncertainty over a potential deal structure will be a near-term overhang on IndiGo's stock, Citigroup Inc. wrote in a note to clients June 29.
"If the deal does fructify, management will need to make significant efforts to replicate IndiGo's operational efficiency at Air India, which will continue to be burdened by legacy issues," Citigroup's Mumbai-based analyst Arvind Sharma wrote in the note.
IndiGo has made an annual profit since at least the year starting April 2009, compared with the combined $10 billion in losses for the Indian airline industry in about the same period.
IndiGo has long advocated a single-aircraft-type model to bring costs under check, and has ordered 530 of Airbus SE's A320 family jets, becoming one of the world's top customers for the Europe-based planemaker. Gulf carriers like Emirates Airline and Etihad Airways PJSC have captured a large share of the Indian traffic on transcontinental flights.
Another challenge IndiGo may face, if it manages to buy Air India, is having a mixed fleet. A potential buyout of Air India would throw Boeing Co.'s 737, 777, 747 and 787 jets in the mix.
Air India, which is known for its Maharajah brand icon, traces its roots to Tata Airlines, founded in the 1930s by the then-patriarch of Tata Group, J.R.D. Tata. A member of the global Star Alliance, it has rights to fly to and land in most of the global airports, as well as a trained workforce of 27,000.