New Delhi:
India hopes to build one of the world's largest basic science laboratories to understand the very fundamental nature of the universe. The India-based Neutrino Observatory (INO), a project worth Rs 1,500 crore is to come up deep inside a cavern in Tamil Nadu. This is one of India's most ambitious scientific projects, but local politics has managed to stall it.
Sanctioned by the central government, the lab proposes to make the world's biggest magnet and detector weighing over 52,000 tons which will be able to identify the most elusive of the elementary particles - neutrinos.
But the work on the project was stalled after local politicians in Tamil Nadu and Kerala opposed it. While the scientists have been able to convince Kerala's former Chief Minister V S Achuthanandan to change his stand, firebrand Tamil Nadu politician Vaiko is not in favour. He says the neutrino observatory would be used by scientists to make atomic weapons and store radioactive waste.
To this, the Director of Tata Institute of Fundamental Research in Mumbai, Sandeep Trivedi, said that there "there was no bomb making at all" and that it is "a pure science experiment". "It has no strategic angle whatsoever to it. This is for pure advancement of human knowledge," he added.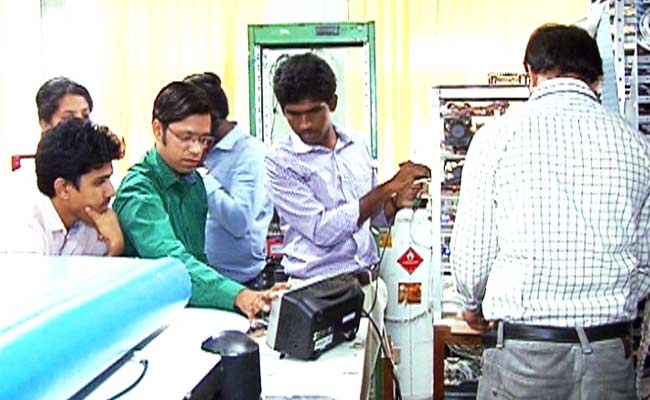 Neutrinos are the second most common particles after photons. Neutrinos are so light that billions of them simply pass through the earth unhindered and can transform themselves in what physicists call changing its flavours. Understanding neutrinos could reveal many secrets of the universe.
The reason for building the lab deep within the earth is to protect the 3.6 million detectors from cosmic noise. Once built, the combined weight of the detectors will equal the weight of 10,000 full-grown elephants.
"The Indian neutrino observatory has the potential to uncover some of the deepest mysteries of the universe and could give us a couple of Nobel Prizes I think. That is why I think we need to go ahead and build this experiment, there is no radioactivity involved, and in fact, neutrinos are so weakly interactive that they hardly affect anything, this is why we need to build such a big detector to even find them," Mr Trivedi said.