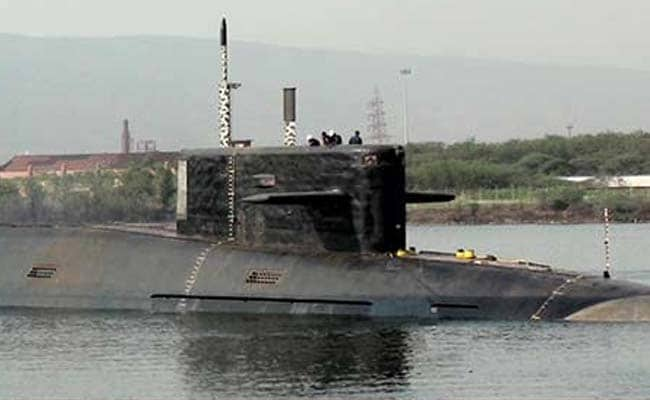 New Delhi:
The indigenously made nuclear submarine - INS Arihant - will fire its first missile, also made in India, this year to formally complete the nuclear triad for India, according to top defence research officials. Arihant will also go for its first deep sea dive soon, giving India the ability to launch a nuclear missile from air, land and sea.
In an exclusive interview to NDTV, the newly appointed Director General of Defence Research & Development Organisation (DRDO,) Dr S Christopher said that India is in the process of building two more Arihant-class-submarines.
The firing of the indigenously made missile is capable of delivering a nuclear pay load, an important milestone for India's defence production. It signifies the completion nuclear triad. The missile code named B-05 will be India's first Submarine launched Ballistic Missile (SLBM).
"If all goes well we will show case this capability in the International Fleet Review (IFR) next January. DRDO is working on the next SLBM code named "K-4" which will have a much longer range," Dr Christopher said.
Nuclear submarines are strategic assets and typically stay deep inside the sea ready to launch in case of nuclear strike. This is critical since India follows doctrine of no first use of nuclear weapons.
While Dr Christopher refused to disclose the ranges and pay load carrying capability of either of two SLBMs developed by India, information available in the open domain indicate that the B- 05 can carry a one tonne war head.
In comparison China has five nuclear submarines, Shang Class, who fire the Julang -2 missiles which are believed to have a range of 8000 Km.
India is also likely to carry out a third test for Agni- V this December, the missile has a range of over 5500 kilometres. By perfecting this technology, India will join the elite group of countries that have Inter-Continental Ballistics Missiles (ICBM). About 6 countries claim apart from North Korea claim to have ICBM.
According to Dr Christopher, three successive successful test of Agni- V would clear the decks for the induction of the missile into the military.