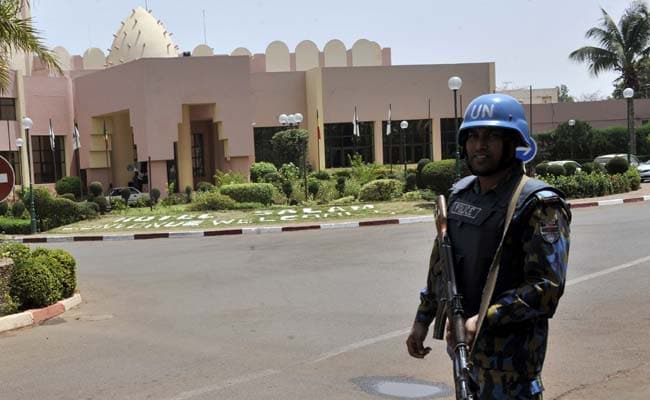 Mumbai:
Around 200 soldiers from the Army's 62 Indian Horizontal Military Engineering Company (HMEC) have returned to India after successfully completing their peacekeeping mission in war-torn South Sudan.
"These soldiers were deployed in South Sudan, which gained independence from neighbouring Sudan in 2011, but slid into a brutal civil conflict and a broken economy," an Army officer, who was part of the peacekeeping mission, told PTI.
Beginning this month, around 200 HMEC members had returned to Delhi from South Sudan and about 60 more would be coming back next week, he said.
"As part of the United Nations Mission in South Sudan (UNMISS), the unit was instrumental in repairing roads, runways, emergency repairs to bridges, construction and maintenance of a large number of shelters," the officer said.
The Indian troops also facilitated the people of South Sudan in various administrative tasks, Major Abhishek Mishra, the project officer, who was part of the troops de-inducted from the peacekeeping mission, the officer said.
"It has been a long journey away from home for all of us. Everyone is jubilant to be back home. It will be a great reunion with our families," he said.
"We tried hard to put in our best efforts to ensure that we made the maximum contribution while serving in the mission in South Sudan. The situation in that country is not great but the United Nations is working round-the-clock to ensure peace there," the Army officer added.
The 62 Indian HMEC has been awarded the Mission Force Commander's citation and the Sector Commander's citation for the work done by them during the last eight months, he said.
South Sudan gained independence from Sudan in 2011, making it the newest nation in the world. However, a civil war broke out in the infant nation in 2013.
The Indian Army was one of the largest contributors to the United Nations Peacekeeping Missions, the officer said.
Major Mishra lauded the contribution of the United Nations in bringing peace to South Sudan, which has seen some of the worst fighting in 2013 and a famine in 2017.