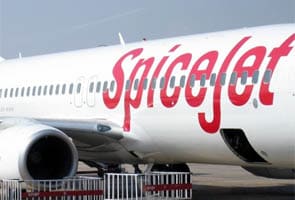 New Delhi:
It began with a dangerous landing and has resulted in 16 pilots being sacked. India's fake flying licence scam posed a severe challenge to the country's airline safety regulator.
But in an interview with AFP, the head of the Directorate General of Civil Aviation (DGCA) said a crackdown on pilots that involved surprise and random checks had successfully identified the fraudsters.
"Now we are doing thorough checks of all the licences that are being issued. We have left the scandal behind us," said E.K. Bharat Bhushan. "We will do whatever it takes to clean-up the entire system."
He also said Indian skies were safe despite the evidence of qualification fraud -- a rampant problem found in other sensitive areas in corruption-plagued India, including medicine.
"It is certainly not unsafe to fly with an Indian carrier," he said. "If you look at our records, it's not bad. There haven't been a lot of accidents.
"We maintain close surveillance over both airplanes and airports."
But questions remain over whether the under-resourced DGCA is capable of probing deep enough into a problem that has caused profound anxiety for travellers in India.
The fake licence scam came to light after a pilot with the private airline Indigo landed her Airbus aircraft on the nose wheel instead of the rear wheels in March this year.
The unusual and potentially dangerous landing alerted the DGCA, which immediately launched a probe into her credentials.
"We grounded her immediately," says Bhushan. "Then we got an email from her estranged husband saying she had flunked her pilot exam and was not qualified to fly.
"That opened a Pandora's Box. We launched a full investigation and found she had submitted a fake marksheet to procure a pilot licence."
More checks showed a worrying trend of licences being obtained illegally by fudging mark sheets and flying hours with the connivance of DGCA officials.
A total of 16 "fake" pilots employed in major domestic airlines, including state-owned national carrier Air India, as well as leading private airlines Jet Airways, SpiceJet and IndiGo were outed by investigators.
Three DGCA employees were accused of involvement and they now face charges in court.
Demand for pilots has exploded in India since the 1990s, when deregulation allowed private players to cater to the growing number of Indians choosing air travel over long train journeys.
The emergence of no-frills airlines saw a fresh spurt in the number of operators and there are now estimated to be 8,000 chief and co-pilots plying the busy skies over the subcontinent.
Bhushan admits that the DGCA has struggled to keep up with the pace of expansion, with its modest resources over-stretched.
"We are short-staffed at the moment. But we are in the process of creating 550 new posts. We are also trying to make the whole process of licence granting online so that it becomes easier to catch cheats," he said.
He also conceded it was a challenge to check the licences of all the pilots operating in India, the fastest growing domestic market in the world with 18.4 percent year-on-year growth, according to Centre for Asia Pacific Aviation.
"It is a challenge for the safety regulator in such a scenario where the number of travellers increases by the day and so do the number of flights," said Bhushan.
"The passenger capacity has jumped from 65 million 10 years ago to 235 million. There are 438 scheduled aircraft and eight operators. And then there are numerous chartered and non-scheduled aircrafts," he said.
The DGCA has also had to tackle the problem of bogus flying schools.
A report on the NDTV news channel said flying instructors at the Rajasthan Flying School were bribed to fudge flying hours. The school saved fuel costs and students got their licences faster.
It meant prospective pilots flew about 40 hours for a licence that required 200 flying hours.
"There are 40 flying schools operating in the country which are approved. We have done a detailed audit and taken action where ever we found discrepancies," Bhushan said, adding that the problem had been "exaggerated" by the media.
"We found there were only a couple of agents who were promising admission to flying schools in exchange for money. Due action has been taken against them," he said.