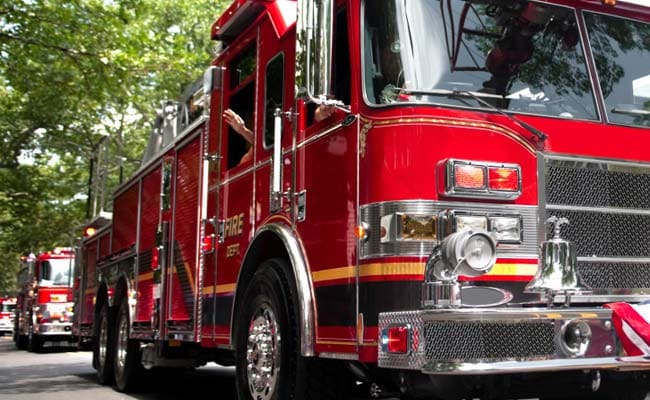 London:
An Indian delegation which was in the UK for the Education World Forum 2018 was among hundreds evacuated from their hotel here after a gas leak early Tuesday.
The 10-member delegation, which includes Uttar Pradesh deputy chief minister Dinesh Sharma, was among others who were rushed out in their night clothes from Amba Hotel in Charing Cross area of London at around 2am local time.
"They have been found alternate accommodation," a senior official from the Indian High Commission in London said.
The Education Forum, dubbed as the world's largest gathering of education and skills ministers, was opened on Monday by UK education minister Damian Hinds and is set to conclude tomorrow.
The programme, which includes speakers from around the world, went ahead as planned on Tuesday.
The London Fire Brigade said that a ruptured gas main was responsible for the evacuation of the area, which affected around 1,450 people.
"We are assisting police on the Strand after a ruptured gas main was discovered using detection equipment and high levels of natural gas were detected in the atmosphere. As a precaution, approximately 1,450 people have been evacuated.
They are from a hotel and a nightclub," a spokesperson said.
"We do not know the cause of the gas leak at this stage.
It is ongoing and engineers are down at the scene trying to isolate the leak. There are still high readings of natural gas in the area. We are working to sort it out as quickly as possible," the spokesperson noted.
Scotland Yard said it is working with the fire service and partner agencies to deal with the leak.
"A cordon and road closures are in place as a precaution and members of the public/motorists are advised to avoid the area at this time," the Metropolitan Police said.
Two fire engines, 20 fire rescue units and 20 firefighters were sent to the scene.
Roads in the area were sealed off and a 150-metre cordon put in place while engineers from the National Grid engineers worked on fixing the leak.
Gas company Cadent said that while it has repaired the leak, it is now doing essential safety checks on the surrounding buildings.
Residents who were evacuated were sent to a respite centre at Royal Horseguards Hotel in Whitehall Court, Westminster Council said.