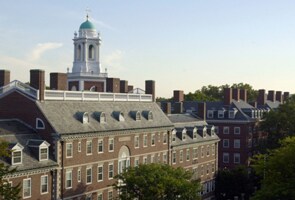 New York:
Indian academician Krishna Palepu has been appointed as senior adviser to President of Harvard University to help guide the prestigious institution's international strategy.
Harvard President Drew Faust announced that Palepu, who has taught at the Harvard Business School (HBS) for almost three decades, will assume his new position of senior adviser for global strategy immediately.
Professor of business administration and senior associate dean for international development at HBS, Palepu will work closely with the president to help refine and test some operational proposals of the International Strategy Working Group, which was convened last year to consider how to strengthen Harvards international approach at the institutional level.
He will also help develop a more effective and coordinated approach to international fundraising and engage Harvard alumni living abroad.
Faust said Palepu will be a "critical contributor to the ongoing development of our global strategy" as he brings a global background and perspective to his research and teaching.
Palepu said Harvard has among the worlds strongest platforms for global teaching and research.
"I look forward to working with President Faust to craft a more coordinated and strategic approach to Harvards international engagement, supporting the expertise and ambition of our community."
A leading expert on global business strategy, Palepu recently co-authored 'Winning in Emerging Markets: A Road Map for Strategy and Execution', which explores strategic issues
facing multinational corporations as they expand into emerging markets.
HBS Dean Nitin Nohria said Palepu has been one of the schools most "eloquent and persuasive" voices on global engagement.
"He has substantively reshaped how we think about leadership in a global century, with tremendous benefit for how we do research, how we teach, and how we learn." Palepu joined the HBS faculty in 1983.
He received his doctorate in management from the Massachusetts Institute of Technology, holds a masters degree in physics from Andhra University and has done postgraduate work at the Indian Institute of Management Calcutta.
Palepu has an honorary doctorate from the Helsinki School of Economics and Business Administration.