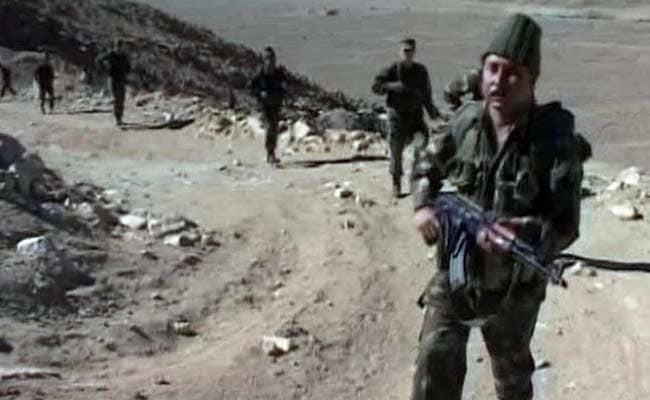 New Delhi:
The government has scaled back an ambitious plan to establish a new army corps to counter Chinese conventional forces across the Himalayas, defence sources said, pouring funds instead into a new aircraft carrier and border roads.
Stung by a 21-day face off on the disputed border two years ago, the previous Congress-led government had announced the establishment of a mountain strike force consisting of 90,000 troops, estimated to cost $10 billion or Rs 63 thousand crores and equipped with modern weaponry.
But Defence Minister Manohar Parrikar has ordered the force be 25-30,000 strong, according to sources, saying the previous government had not thought through the costs involved in raising and equipping such a corps at a time when existing army units are short of everything from field guns to ammunition.
"The reason for cutting down is finances," said a military official. "It's not just a question of raising a corps, it's about maintaining it."
India and China share a 3,500 km border that has remained in dispute since a brief war in 1962 that ended in a disastrous defeat for India.
Because the two armies cannot agree where the line of actual control lies, patrols have ended up in territory claimed by the other side, raising tensions.
However, no shot has been fired across the remote frontier, and on Friday, the two countries proposed fresh measures to stabilise the border during Prime Minister Narendra Modi's visit to China.
Retired brigadier Arun Sahgal, who led the integrated defence staff's long term strategic assessments division, said the plan now was to raise a smaller rapid reaction force to be deployed on the Chinese border.
"The idea is to create an interventionist force that can operate in the mountains," he said. In the second phase, the army will likely add air assault divisions and special forces. "They are not winding down the corps, they are adjusting it to the right size."
China has built a network of airfields and roads just over the border with India that give its troops mobility which India lacks.
Defence Minister Parrikar told Parliament last month he was pushing for faster construction of roads on the Indian side. He said only 19 of 73 road links identified as strategic on the Chinese border had been completed.
While funds have been tightened for the army, the government this week pressed ahead with plans to build its biggest warship, a 65,000-tonne aircraft carrier that the United States has said it is interested in collaborating in.
India wants US flight launch technology that will allow heavier jets to operate from the proposed new carrier, and in January, during President Barack Obama's visit to India, the two countries agreed to set up a group to explore cooperation in carrier technology.
© Thomson Reuters 2015