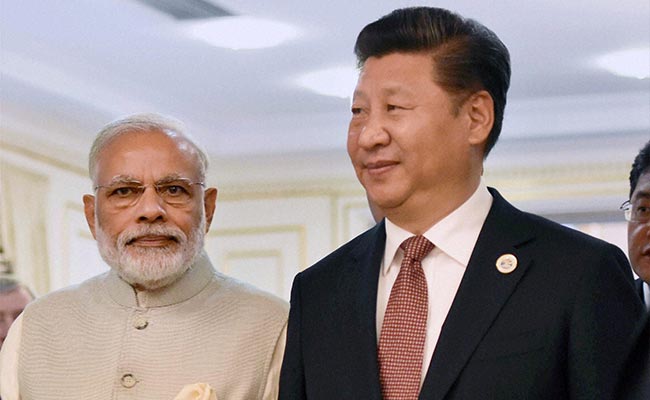 Beijing:
India need not feel "jealous" about close relations between China and Bangladesh in the wake of President Xi Jinping's impending Dhaka visit, state media said today while observing that it would not be bad if such a relationship puts pressure on New Delhi to improve Sino-India ties.
"Xi's upcoming visit to Bangladesh is likely to raise bilateral relations to new heights and result in a large amount of investment and loans to improve local infrastructure in the South Asian country," an article in the state-run Global Times said.
"India need not be jealous of an increasingly close relationship between Beijing and Dhaka, because the improvement of local infrastructure and the overall economic ecology in Bangladesh will create favourable external conditions for connecting with markets in India, China and Southeast Asia," said the article titled 'India has nothing to fear from closer relationship between China and Bangladesh'.
The article however, stated that it would not necessarily be a bad thing if an increasingly close relationship between China and Bangladesh puts "some pressure on New Delhi" to rethink its strategy in this region and encourages it to put more effort into improving relations with China during the upcoming meeting between President Xi and Prime Minister Narendra Modi at the BRICS Summit in Goa.
Mr Xi is scheduled to visit Dhaka later this week during which he was expected to announce some big ticket Chinese investments in Bangladesh.
According to reports from Dhaka, investments could amount to USD 40 billion.
"There have been misconceptions in India that China may feel unhappy if South Asian countries such as Bangladesh forge close ties with India and that China feels the need to build closer ties with Bangladesh," the article said.
Mr Xi's visit is seen by some in India as a "trip to snatch the South Asian country from the embrace of New Delhi. The groundbreaking visit to Bangladesh is likely to help consolidate bilateral ties and boost economic cooperation between the two countries," it said.
The article said there is a popular view that China is trying to carve out for itself a pre-eminent role in South Asian affairs and that it intends to contain India's rise by seeking closer cooperation with countries like Bangladesh, Pakistan, Nepal, Sri Lanka and Myanmar.
"In this regard, some people believe China's One Belt and One Road initiative has been used as a political tool to achieve Beijing's goals," the article said.
"But such views are too simplistic. Some Indian people may mistakenly flatter themselves when they think China's Belt and Road initiative is aimed at balancing India's influence," it said.
"Bangladesh's geographic location makes it an irreplaceable link connecting India and China, and efforts to boost the local economy and improve infrastructure in Bangladesh could bring development momentum for the Bangladesh-China-India-Myanmar Economic Corridor," it said.