Lalitpur:
Highlights
Bundelkhand is among the hottest regions in the country
'Paani Panchayat' in Bhamaurisar got a water project sanctioned in 2016
'Jal Saheli' in Kakradi managed to get funds to fortify a dry pond
Bundelkhand in Uttar Pradesh, which is among the hottest regions in the country, regularly faces water scarcity every summer. Until the rains of last year, the arid region was hit by three successive drought seasons. Now, a water collective from Lalitpur district's Bhamaurisar village, which faced a similar problem in 2011, has taken charge of Bundelkhand's daily battle for water.

At present, water collectives are operating in as many as 40 villages in Uttar Pradesh's Lalitpur district. Many of them have succeeded in drawing the attention of authorities to address and solve serious water problems in their respective areas.

Aided by a local NGO Parmarth and the European Union, Rekha and 30 other women formed a paani panchayat, in in Bhamaurisar 2011. The women, who had rarely stepped out of their village, led a strong campaign and petitioned the district magistrate and local officials for five years. Ultimately, they succeeded in getting a water supply project sanctioned for their village.

"We used to tell the DM that we have to go far to fetch water. Many times, we were made to sit outside and asked to come back," says Rekha.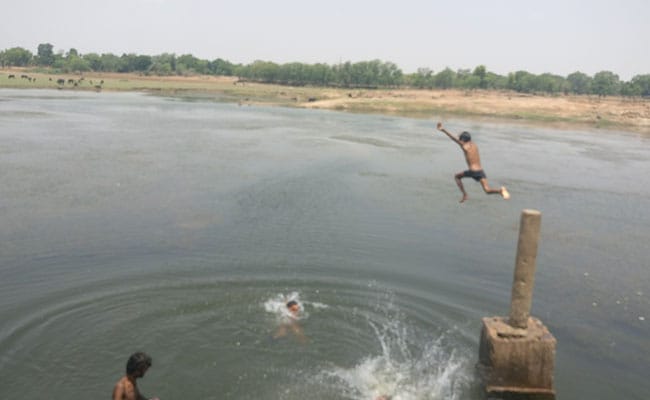 Similarly, Renu and Parvati officially formed a water collective Jal Sahelis in Lalitpur's Kakradi village in 2013 and following three years of struggle, managed to secure funds from the district administration to revive and fortify a dry pond in their region.

"If you get organised and go to the government, they will listen to you," says Renu.


Phulwati Devi in Moto village says that she and her friend Imarti faced sneers, insults and even threats when they formed a water collective and started digging a well all by themselves.
"The men used to say that if women started digging wells, what will they do," says Phulwati Devi.
"I told them that we will not go back on constructing the well," she adds.
Fed up of walking three kilometre a day to fetch water, the active campaign of the two women paid off when more people - including men - joined in and the government gave them funds for the construction of the well. Today, the village does not face major water problems.
Get Breaking news, live coverage, and Latest News from India and around the world on NDTV.com. Catch all the Live TV action on NDTV 24x7 and NDTV India. Like us on Facebook or follow us on Twitter and Instagram for latest news and live news updates.