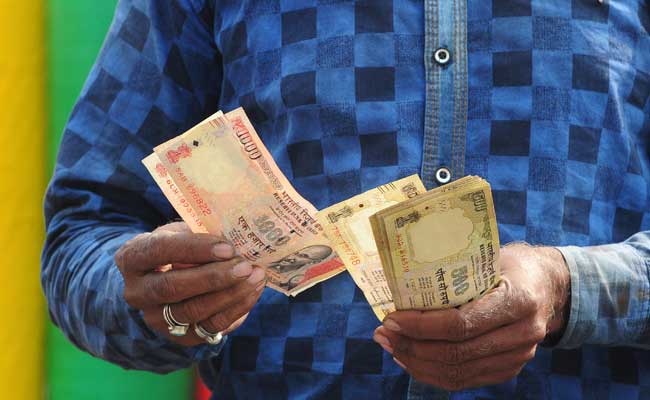 Highlights
Some money changers in Asia stop accepting rupee following ban on notes
Ban on notes leaves overseas residents and currency dealers confused
Government banned circulation of Rs 500, Rs 1000 notes yesterday
Hong Kong/Singapore:
India's shock move on Tuesday to withdraw large denomination bank notes from circulation to fight corruption and tax evasion has left some overseas citizens high and dry, as money changers in key Asian centres stopped accepting the currency.
In Hong Kong's Chungking Mansions, home to more than a dozen money changers and a key hub for Indian businesses and traders, the rupee found no takers, with several currency dealers displaying "0.00" on their counters.
The bustling 17-storey building, made famous by Wong Kar-wai's 1994 movie "Chungking Express" depicting the seedy underbelly of Hong Kong, is popular with travellers looking for cheap accommodation and spicy Indian and African curries.
On Wednesday morning, more than the usual number of Indian customers turned up frantically looking to exchange their Indian bank notes, according to local money changers.
Gurpreet Kaur, a Hong Kong resident who was trying to convert around Rs 50,000 ($748), was disappointed after seven money changers refused to accept the Rs 500 bank notes she presented.
"This is really frustrating and we had no time to act," she said, walking out of the dimly-lit building.
In a surprise move on Tuesday, India announced it was banning the circulation of Rs 500 and Rs 1,000 notes.
The decision is designed to bring billions of dollars in unaccounted wealth into the mainstream economy and tackle India's rampant corruption and counterfeit currency problems.
While the measure found broad support among economists in India, it left overseas residents and currency dealers alike confused.
One forex trader at Hong Kong-based money-changing chain Singapore Exchange said his firm was left with Rs 10 million ($150,000) in cash.
"We don't know what to do, we are frantically trying to find buyers and sell at any cost. But there are no takers yet," said one of the clerks, who gave his name only as Yunus.
The clerk said he had been inundated with phone calls since early on Wednesday from nervous customers left holding stashes of bank notes.
It was a similar story in Singapore, another Asian financial centre with a sizeable Indian community.
The two financial centres are home to around 400,000 people of Indian origin, mostly engaged in diamond and textiles trading or working in the financial and construction industries.
India has strict rules on how much money a single resident can take overseas. The cap is Rs 25,000 per person.
While these limits imply overseas Indian residents have limited amounts of rupees in their hands, more money leaves India's boundaries through unofficial channels, including underground banks that rely on personal connections.
"We're not trading the currency today. Usually no one comes to change rupees but today there are a lot of people coming to change it," an employee at Singapore-based City Money Changer said.
© Thomson Reuters 2016