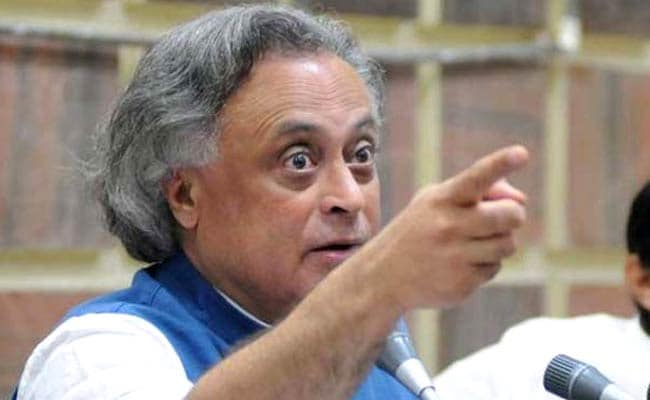 New Delhi:
The Congress today raised an attack on Prime Minister Narendra Modi's government for choosing the notification route to govern compensations for more than a dozen types of land acquisition instead of deciding the matter in Parliament.
Former Rural Development Minister Jairam Ramesh said that the manner in which government issued notification was 'illegal' since it 'bypassed' the legislature. "The law ministry has given a clear opinion. These laws should be amended by an ordinance or a bill when Parliament is in session," he said.
In 2013, when the Congress-led United Progressive Alliance passed its flagship land acquisition law - guaranteeing four times the market rate when land is acquired in rural areas and two times the market rates in urban areas - it exempted 13 different laws from following the same compensation principles.
These 13 different laws, that governed land acquisition for railway projects, power plants among others, were meant to be amended by December 31, 2014, for a uniform compensation formula.
However, after coming to power in May 2014, the Modi government scrapped UPA's land law in December 2014 by bringing its own version through an ordinance that removed the crucial consent clause - one that required the consent of eighty per cent of land owners - for acquiring private land.
Though NDA's land bill sailed through the Lok Sabha, the government hasn't managed to push it through in Rajya Sabha, where it does not have a majority.
Most of the parties in the Upper House want the government to restore the consent clause which empowers land owners and farmers.
The land bill acquisition ordinance that was extended in May this year would lapse in the next two days. However, there is still no clarity if the Modi government would once again extend it or allow it to lapse so that it can revert back to the 2013 land law.