Highlights
Women workers say sexual harassment common in garment industries
Many say sexually assaulted, raped by superiors; sacked for complained
India's garment industry employes 31 million women; 70% of workforce
Gurugram/Bengaluru:
In a room in Kapashera, we meet Navita. She came from Jamshedpur to seek work in more than 190 units that form one of the emerging hubs of garment exports.
In no time she was absorbed as casual labour into the factories through the contractors who act as middlemen in the area. By earning per piece of cloth she completes, she would receive money in cash every 15 days.
Working in a company called Pearl Global, she learned the toxic rules of how the units functioned.
"The manager there was someone called Kamlesh. He used to ask every single woman to come to his cabin and whoever used to say yes, got to work there for 10-12 years at a stretch without any problem. They are earning a good amount of money also," Navita says.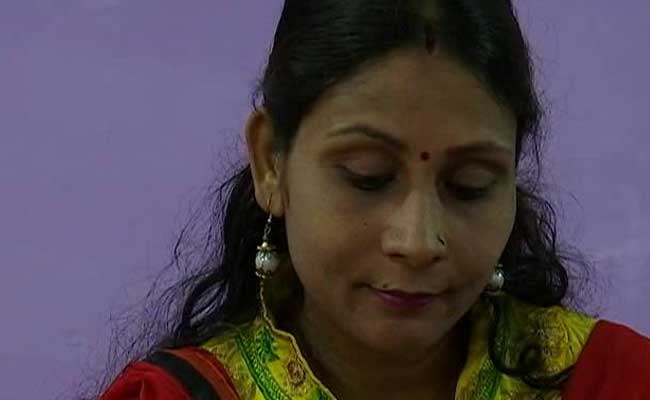 Navita refused the advances and was soon shown the door.
Her next stop through the same contractor named Karan was Maharani of India operating from plot number 417 in Udyog Vihar, where she claims, two masters bet on who would 'get her'. One of whom was a migrant from Uttar Pradesh.
"He was like "I'll gift you a phone. Don't you have a number? I said that neither I keep phone nor I change numbers. He then offered me a phone and asked me to keep in touch with him and call him as he wanted to meet me. He added that he will pay me Rs. 5,000 per night," she recalls.
Navita told this to the contractor and the person in-charge of the factory, but to no use. "When I took a step and stood for myself, they fired me," she said.
Her stories are echoed by Shanti from Uttarakhand, who alleges in a company called Shivam the in-charge said, 'My wife has gone to the village. Become friends with me. I will give you your salary accordingly. Listen to me', Shanti alleges.
When NDTV approached Maharani of India, they stated that no such incident has either happened or reported in their organisation.
"These women never worked with us to know how a good organisation works. If they knew, they would know that there is a system put in place for everyone's safety and health. These people need to produce evidence that they worked for me and if they cannot, I don't want to feel that these people were harassed by me," said Nimma Kapoor, Founder and Partner, Maharani of India.
The company further explained how it has formed an Internal Complaints Committee (ICC) as per the Sexual Harassment of Women at Workplace Act, 2013, a fact that is also reflected - at least on paper - in an RTI response from the labour department of Haryana.
As per the Act, each workplace is meant to set up an ICC, with at least 50% women members and an external member from a local NGO.
Another company Pearl Global, to which NDTV sent queries, never responded.
Data with the Haryana Labour Department says almost all of the 186 garment manufacturing companies have ICCs.
But the women claim these committees do not inspire confidence.
Shanti recalls hearing of one such committee in the factory where she worked.
"But that was only for namesake," she said. "They tortured women so much that the latter were forced to quit. One friend of mine was made the head of the committee. After a few days, she had a terrible fight with a person and he tortured her so much that she was forced to quit," she added.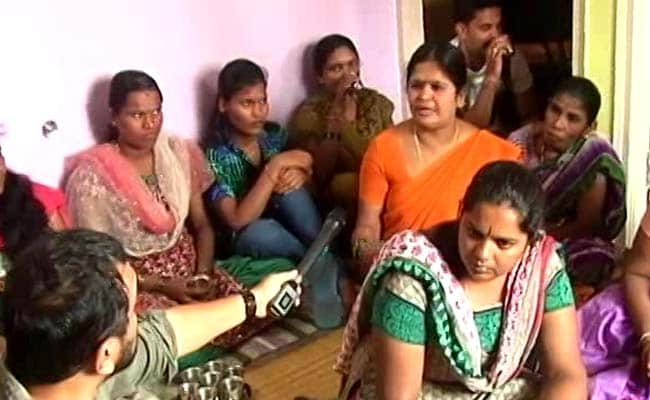 Meanwhile, thousands of miles further south of the country, similar stories echoed in a room in Bangalore, another major garment hub, suggesting that the new tougher law against sexual harassment at workplaces has barely filtered into the garment factories.
Unlike in Gurgaon, most women who work in factories in Bangalore are from rural areas in Karnataka, but that has not made them less vulnerable to the daily sexual abuse on the factory floor.
Pooja is one such girl who joined the army of more than 5 lakh women who work in garment factories spread across three major industrial areas of Bangalore - Peenya, Bomannahalli and Mysore Road - when she was barely 18 years old.
Soon the floor in-charge named Shankar at a factory run by Gokaldas Exports, started approaching her every morning. "He would wish me 'good morning' with a handshake and do this gesture (scratch her hand with his finger)," she explained.
Pooja spoke about this matter to her family friend who was working in the same factory but the matter was brushed under the carpet and never officially reported.
In an extreme case, NDTV was told how a young girl, Sushmanta, who worked for Devaki Designs is suspected to be driven to suicide because of harassment by a supervisor.
"The supervisor started calling her, saying that he can drop in to her house when her parents are out on work. Scared to tell anyone about these calls, under pressure she committed suicide," said Manjula, a garment worker in Bangalore.
K P Ratna, another garment worker from Bangalore who NDTV spoke to, worked in Texport Creations where when she dared to complain against the harasser. She was told that she might be 'wrong' and it is better to 'close the chapter'.
"Someone would come from behind and touch my back because I would be wearing a blouse which was a little deep," Ratna said. She added how on a factory floor, the supervisors, floor managers, production manager all save each other's backs. "Even if one complaint goes against any one of them, all three gang up," she explained.
She added that when she took names of the people who misbehaved with her in her resignation letter, and she was told by one of the male seniors: "Don't get in this letter ever again and come to me directly and I'll solve all the issues."
Devaki Designs, we were told has shut down.
NDTV's email to Gokaldas Exports went unanswered.
Texport Industries in an email response to NDTV mentioned that they have an ICC in place and have measures to ensure prevention and control of sexual harassment in their factories.
These instances are not isolated, but are indicative of the darker side of India's garment industry, a booming sector estimated to be worth $67 billion, and a major employer of women. The government has positioned it as a major growth sector, announcing a revent package worth Rs 6,000 crore.
And yet, when NDTV spoke to dozens of women in these two major garment producing hubs - Bangalore and Gurgaon - which account for almost a third of India's total garment exports, almost all of them shared similar experiences.
Moreover, a study of Bangalore's garment industry, released last month by a UK-based NGO Sisters For Change conducted with a local partner, exposes the scale of sexual violence and abuse in the sector.
"We find that 1 in 7 women garment workers have either been forced to commit a sexual act or have been forced to have sexual intercourse, been raped in the workplace. And that 1 in 14 had suffered physical violence in the workplace, going up to 60-65% having suffered humiliation through acts or intimidation at workplace," elaborates Alison Gordon Obe, Executive Director, Sisters For Change.
NDTV contacted the brands these companies produce garments for and also a representative body of the garment industry, Apparel Exporters & Manufacturers' Association.
Gautam Nair, Vice President of Apparel Exporters & Manufacturers' Association does not deny the problem, but says it is not the norm.
"I think the industry to a great extent reflects the society we live in," said Mr Nair.
But added that the Indian companies are subject to compliance audits by the international brands, which are very sensitive to having a congenial work environment, having work ethics and norms which are in line with the existing laws and in some cases meet and exceed Indian laws.
In a statement to NDTV, Gap Inc. said, "We take these allegations seriously, particularly since our Code of Vendor Conduct prohibits discrimination and harassment of women. We will be working with (our vendors) to address the concerns raised and to help ensure that factory management is providing a safe and fair work environment for the female garment workers who make our clothing."
Taking a similar stand, H&M said, "To monitor compliance with local labour law and our sustainability commitment, H&M auditors make regular visits at our suppliers' factories, mostly unannounced. All supplier factories approved by H&M in India have Prevention of Sexual Harassment committees in the factories. During our audits we check the functionality of the committee, conduct worker interviews and share our contact numbers with the workers for them to contact us in case of any grievances."
ANN Inc. said it takes these allegations very seriously. Their statement said, "We regularly assess the contract manufacturing facilities in our supply chain, including conducting third-party and unannounced audits, in an effort to ensure that all factories comply with our Code of Conduct and applicable laws and regulations, and effective systems are in place to uphold workers' rights, including the right to work in a safe, fair and harassment-free environment. We will continue to work closely with our vendors to investigate and address these concerns and we remain absolutely committed to contracting with only those facilities which provide a safe environment for all workers."
But several women told us that when the auditors come, women are tutored.
"We are instructed to say that we are given a salary, are being paid a salary of Rs 8,700 per month. No overtime is given. We are not insulted or abused, not tortured a lot. We are paid on time. Sunday is always an off, even though we are made to work on Sundays. Overtime is also there - ladies work as much as the gents," said Navita.
"We are told to say that we do not work overtime and that we only work on the said number of pieces per day. At that time of inspections, we are told to keep our workspace clean, and when they (auditors) leave everything is back to normal," said a garment worker in Bangalore who did not wish to be named.
Mr Nair said, "The truth is somewhere in between. Firstly, there is a possibility of truth in these complaints. The Sexual Harassment Act has only come to being in 2013. It's going to take some time for it to really be accepted and become functional properly in industries. And I'm sure this is the early stages. So there's possibility of truth. It works on both sides - first, the important thing to note is that I think we've improved overall and that's the most important thing, I think we're moving in the right direction. There is still some scope to improve."
As for the government oversight of compliance, the record doesn't appear to be encouraging.
An official at the Karnataka Labour Department told NDTV that inspections of factories in the last 7 to 8 months have been virtually nil. The department is under a staff crunch and the liberal labour laws now accept self-compliance by factories.
In Gurgaon too the response was similar. Additional Deputy Commissioner Vinay Pratap Singh who has been given charge of overseeing the district's sexual harassment committee, called Local Complaints Committee (LCC) says he barely receives any complaints. The LCC has heard only two to three complaints in the past year or so. In Haryana too, the government departments depend on self-compliance reports by the companies.
The higher the stakes for India's garment industry, the tougher the balance between efficiency and humane work practices.
For women like Geeta, Navita or Ratna - who come from backgrounds of deprivation - it offers a livelihood. But it can also, on more than one occasion, reduce them to tears.