Beed:
It's perhaps the irony of all ironies.
Only 7 per cent of water remains in drought-hit dams of Maharashtra's Marathwada region. Thousands of fields are parched and farmers distressed by the agrarian crisis are committing suicide every day. But still that hasn't stopped sugarcane, a highly water intensive crop, from being produced in the region.
One such area: Parli Taluka in Beed district - the constituency of state minister and BJP leader Pankaja Munde.
Dressed in a safari suit and leather shoes, Satish Munde is not just any other farmer. He grows sugarcane and has eight acres of land. Financially stable, he has dug his bore-wells deep into the earth to exploit groundwater.
"Sugarcane is very profitable as there is little manual labour that's needed. The returns are also assured. But as it sucks a lot of water during a drought it gets risky," he explains.
In a region where sugar factories are controlled by politicians, it's no surprise where Satish's crop will head for crushing once ready. "Late BJP leader Gopinath Munde's factory is here. They take our harvest to make sugar," he says.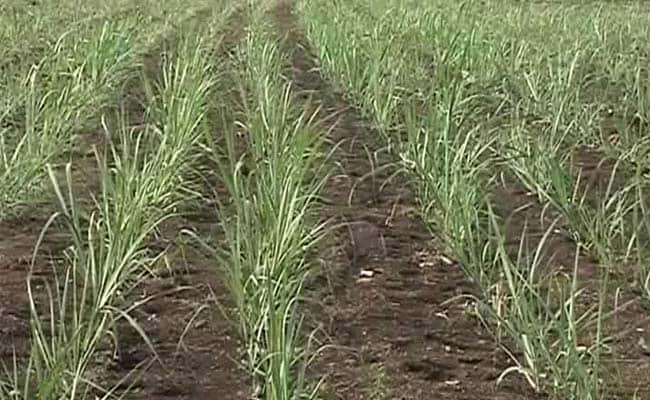 But for years, experts have been urging the Maharashtra government to stop supporting the production of sugarcane in drought-hit regions as it needs 20 times more water than other crops.
More so as over 90 per cent of non-sugarcane farmers in Marathawada are fully dependent only on the rains. If the rains fail, ground water is their only resource.
"It's all up to farmers. We can't compel them. Sugarcane is a cash crop and they anyway get only one season," Pankaja Munde told NDTV.
Experts point out the system too favours sugarcane farmers. With a sugar-hungry market and increasing number of sugar factories, the production of sugarcane has only been growing.
"This is about equality in water distribution. How can millions of farmers be allowed to suffer because of a few? And farmers aren't to be blamed. But it's politicians who have turned the sugarcane industry totally political," Parineeta Dandekar from South Asia Network on Dams, Rivers and People explains.
When in opposition, the BJP had criticized the NCP for exploiting the political economy around sugarcane. Now in power, the onus is on them to end this abuse of water, experts say.