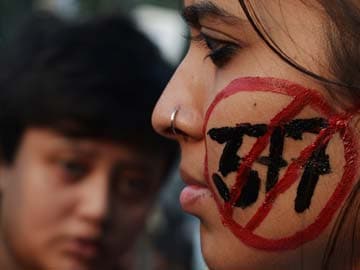 New Delhi:
Government today promised urgent steps to overturn the Supreme Court ruling declaring homosexuality as illegal amid indications that it could file a curative petition in the apex court.
"We will have to change the law. If the Supreme Court has upheld that law, then we will certainly have to take firm steps. Change has to be made fast and any delay cannot take place. We will use all means available to make changes at the earliest," Law Minister Kapil Sibal told reporters in the wake of an uproar over the ruling.
Asked whether government could bring a legislation to amend section 377 of the IPC, he said at this stage "time is of the essence. We must de-criminalise adult consensual relationships."
Responding to questions on the options available with the government, he said "one of the opinions could be to bring it to Parliament at the earliest. The other opinion could be to approach the Supreme Court or take any other route. We will adopt the approach which will give us quick results."
Finance Minister P Chidambaram said the Supreme Court ruling was "wrong" and all options would be looked at to set right the apex court order.
Terming the judgment "disappointing", he said the court should have applied "current social and moral values" in the case.
He said the government should file a review or curative petition and that the matter should be heard by a five-bench judge.
Chidambaram, the former Home Minister, said the Delhi High Court judgment was a "well-researched one" which the Union government accepted and did not challenge in the Supreme Court.
He noted that the bench that gave the order, should have referred the matter to a five-judge bench and that the interpretation of law cannot be static.