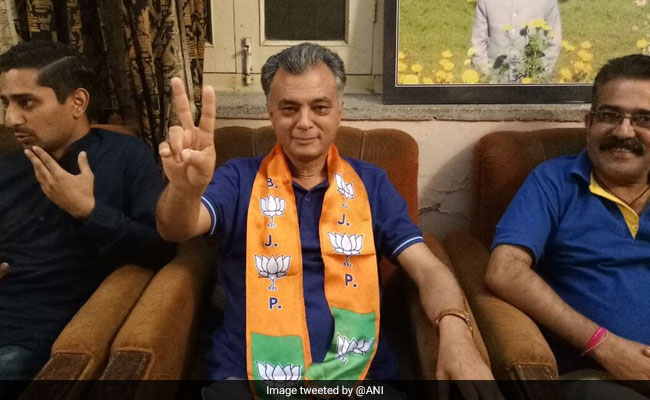 Shimla:
After Congress's six consecutive wins in Himachal Pradesh, its battle with the BJP, which is now the world's largest party, would be an interesting sight to watch. The recent accusations of corruption leveled against
Chief Minister Virbhadra Singh
would make it easier to ensure that the BJP has an upper edge in this year's assembly elections in the state.
Its soaring confidence is evident from the number of fresh faces
the BJP has chosen to field in the state
. Out of the 21 seats the party is contesting for, 14 BJP candidates are first-timers, including Anil Sharma whose father, former Union minister Sukh Ram quit the Congress recently to join the BJP.
Mr Sharma, who has been given a party ticket from Mandi, announced his decision to represent the BJP mid of October. Anil Sharma was elected to the Rajya Sabha in 1998 and was a minister in Virbhadra Singh's cabinet. He had won from Mandi in 2007 and 2012 as a Congress candidate and is set to contest as a BJP candidate this time.
His father Sukh Ram had represented the Mandi seat from 1962 till November 1984. However, the father and son duo recently joined the saffron party saying that were being sidelined and ignored in the Congress party.
Anil Sharma alleged that the AICC General Secretary had invited Sukh Ram to attend the rally of Rahul Gandhi in Mandi but when he reached the spot, he was asked not to attend the rally.
Anil Sharma will be now be contesting Congress candidate Champa Thakur for the Mandi seat.