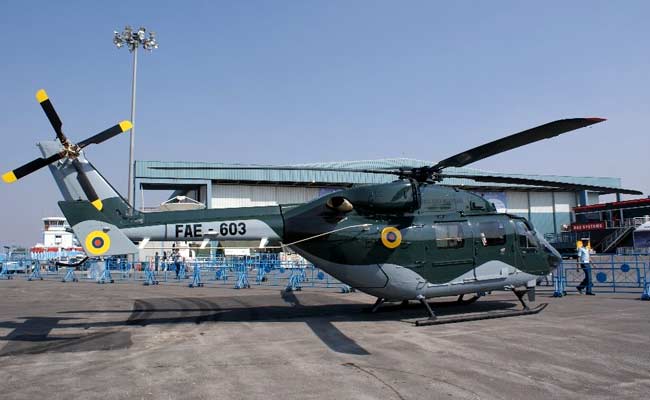 Bengaluru:
State-run HAL's arm Naini Aerospace Ltd (NAeL) at Prayagraj (Allahabad) in Uttar Pradesh delivered aero structures and sub-assemblies for making five multi-role Advanced Light Helicopters (ALH) Dhruv, said the defence behemoth today.
"The HAL's Helicopter Division in Bengaluru received the first batch of helicopter structures and sub-assemblies manufactured by NAeL, Prayagraj, for ALH (Dhruv)," the city-based Hindustan Aeronautics Ltd (HAL) said in a statement.
The state-run aerospace major's chairman and managing director R. Madhavan opened a structural assembly shop for production of helicopter structures at NAeL about two months ago.
"With the handing over of helicopter structures, NAeL has developed capabilities in the field of aero-structures apart from aircraft loom manufacturing," said NAeL chairman VM Chamola in the statement.
The company, however, did not disclose to the media the unit's capacity, set up at what cost and how many employed.
The Naini unit of state-run sick Hindustan Cables Ltd (HCL) was shut for nearly 15 years. It was taken over by NAeL, a subsidiary of HAL on February 1, 2017.
The ageing manpower of HCL was absorbed in the company and trained with skills required in the aerospace sector.
The infrastructure for aero-structures and aircraft loom manufacturing were set up in a year.
The subsidiary commenced production of wire harnesses of helicopter and aircraft in July 2017.
The company had made its maiden delivery of aircraft looms (electrical cables to transmit signals or power through an aircraft) to HAL on March 27.
It has manufactured about 600 aircraft looms for ALH and Light Combat Aircraft (LCA) Tejas fighters.