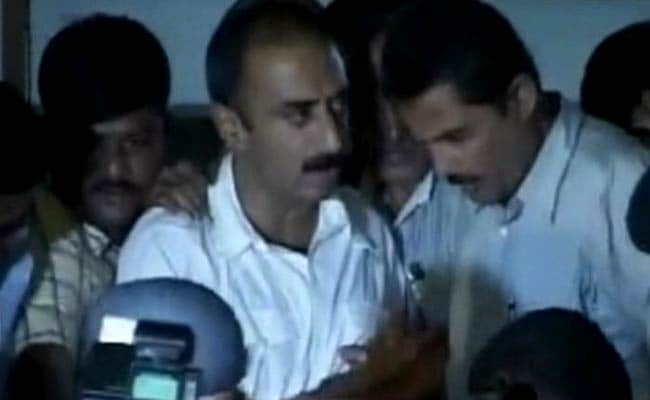 Palanpur:
A court at Palanpur in Gujarat rejected Thursday Gujarat Police's plea seeking remand of former IPS officer Sanjiv Bhatt in connection with a 22-year-old case of alleged planting of drugs to arrest a man.
The Criminal Investigation Department (CID) of police had arrested Bhatt and then inspector of Palanpur police station I B Vyas on Wednesday.
The CID produced them before Additional Judicial Magistrate V R Charan, seeking their 14-day custody.
Arguing against the grant of custody, defence lawyers pointed out that it was a 22-year-old case, and a petition related to the matter was pending before the Supreme Court.
After hearing the arguments, the magistrate rejected the CID's demand, and sent both the accused in judicial custody at Palanpur sub-jail.
Sanjiv Bhatt was Banaskantha district superintendent of police in 1996.
According to the CID, the Banaskantha police arrested Sumersingh Rajpurohit, a lawyer, in 1996 on the charges of possessing around one kg of opium.
Police claimed that the drug was found in a hotel room rented by Rajpurohit at Palanpur.
But later a probe revealed that Rajpurohit was falsely implicated by the police in a bid to compel him to vacate a disputed property at Pali, his hometown in Rajasthan.
In June this year, the Gujarat High Court handed over the case to the CID and asked it to complete the probe in three months.
After arresting Sanjiv Bhatt on Wednesday, CID officials had claimed that the former IPS officer and others allegedly hatched the conspiracy to arrest Rajpurohit by planting drugs on him, so as to force him to vacate the disputed property.
Sanjiv Bhatt, who has often criticised Prime Minister Narendra Modi over the 2002 Gujarat riots, was sacked by the Union Home Ministry in August 2015 for "unauthorised absence" from service.