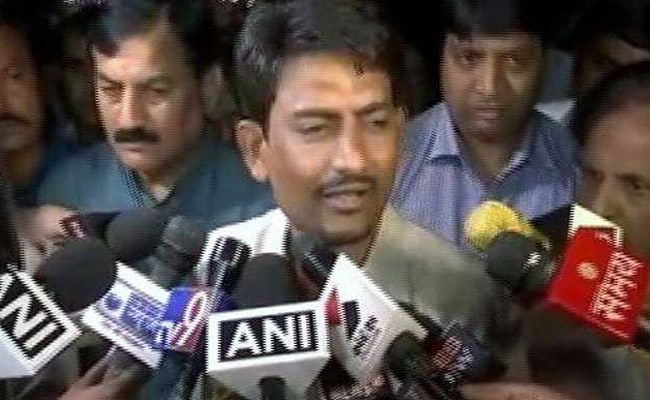 Ahmedabad:
Congress legislator Alpesh Thakor landed in a controversy today after a video clip purportedly showing him showering currency notes on folk artists during a music event went viral on social media.
In the clip, Mr Thakor along with some others could be seen showering currency notes of Rs 10 denomination on singers at a 'Dayro', a folk music function held on Saturday in Radhanpur, his assembly constituency in Patan district of Gujarat, around 100 km from here.
In Gujarat, showering currency notes is a common sight during such folk music events.
After the video created a buzz on social media, the leader came up with a clarification, saying he did that for a cause.
According to the Congress legislator, the musical event was organised on June 16 by the Kshatriya Thakor Sena, an outfit floated by him, to raise funds for a girls' hostel in his constituency.
"I was aware that a controversy will be created. My idea was to persuade the people of my community to come forward and donate for a noble cause as education level is very low in our community. This event was organised to raise money to build a girls' hostel," Mr Thakor.
He claimed the event helped collect Rs 15 lakh for the proposed hostel in Radhanpur for girls from the Thakor community.
"I was more than happy when Rs 15 lakh came for the community by my act of showering just Rs 15,000. After seeing me, I am sure many people will organise such programmes to raise money for noble causes," the 42-year-old legislator added.