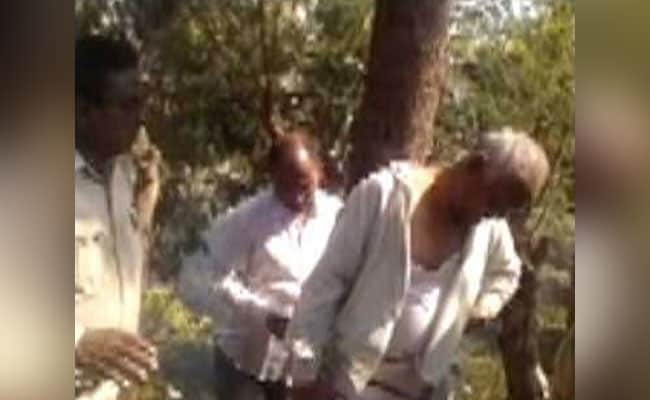 Highlights
People angry after slums pulled down in Vadodara this morning
Around 30 people have been arrested
Civic officials said the structures that were pulled down were illegal
vadodara:
A councillor of the ruling BJP in Gujarat was tied to a tree and thrashed by people whose slums were pulled down in Vadodara this morning. Hasmukh Patel is seen tied up, with his white shirt torn, facing torrents of abuse from a group ringed around him in a video that has been widely shared on social media.
Around 30 people have been arrested.
His attackers were local residents who alleged that their homes were razed by the civic body without notice. A group approached the Vadodara Municipal Commissioner's office and was reportedly told by officials that a notice had been sent to their local councillor, Mr Patel.
The furious group them confronted Mr Patel, who denied receiving any notice.
But his pleas were drowned by angry accusations. He was dragged by the men and tied to a tree on the spot. The attackers then proceeded to grill the politician on why he hadn't warned the residents about the demolition notice.
"I didn't get any notice," Mr Patel is heard mumbling each time he is asked a question; the grilling steadily grows abusive.
Civic officials said the structures that were pulled down were illegal.