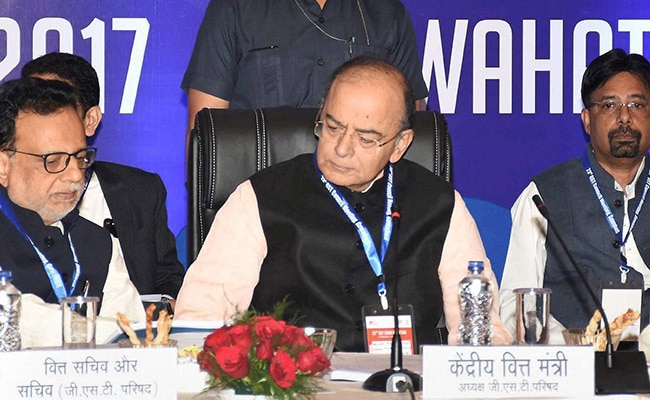 The GST Council headed by Union Finance Minister Arun Jaitley is meeting in Assam's capital Guwahati today to review the rates under the national sales tax. Only 50 of over 220 items will remain in the highest Goods and Services Tax slab of 28 per cent, with the others moved to lower slabs, Bihar Finance Minister Sushil Modi said today. The decision comes amid complaints by traders and small businesses which say the new nationwide tax, which came into effect from July, has increased their tax and administrative burden. The GST Council is also reviewing the need to file three income tax returns every month in a bid to make the filing cycle more taxpayer friendly.
Here are the latest developments in the GST Council meeting:
Compliance burden eased, says Revenue Secretary Hasmukh Adhia

According to Revenue Secretary Hasmukh Adhia, the return filing procedure and the compliance burden has been eased.

Tax payers of nil liability (30-40 per cent filers) will file only Form 3B. He also said all tax payers will also file only GSTR-1.

The penalty for filing late has been reduced. The penalty is Rs 20 per day if liability is nil and Rs 50 per day for the others.