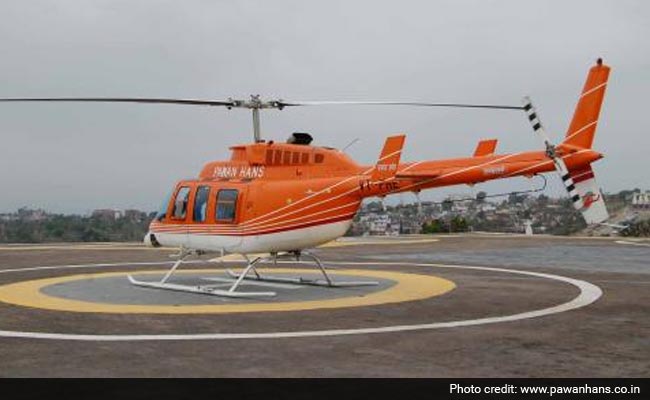 New Delhi:
Government is "concerned" over the rising number of crashes involving choppers of public sector company Pawan Hans, Lok Sabha was informed today. "Yes...," Minister of State for Civil Aviation Mahesh Sharma said in reply to a question whether the government is concerned about the frequent crashes of Pawan Hans Helicopters in the country.
He was also asked about the remedial steps being taken by the government in this regard.
To another query, the minister said five accidents of helicopters belonging to Pawan Hans Limited have taken place in the country during the period between 2012 and November this year.
The minister said that in the accident which took place on November 4 in the ONGC offshore gas field, two most experienced pilots had been flying the helicopter.
"While body of Capt T K Guha was recovered in November 9, the body of Capt E Samuel could not be traced in spite of 24/7 search and rescue operations for 14 days by Indian navy, Indian coast Guard, ONGC and Pawan Hans. Based on circumstantial evidence, Captain E Samuel has been presumed to be dead by the State Police," he said in reply to another question.
The pilots of Pawan Hans are mostly taken from Defence Forces and they are trained as per Directorate General of Civil Aviation (DGCA) rules, he said.
The state-run chopper operator was complying with Aviation Standard-4 (AS4) requirements of ONGC for offshore helicopter operations, the minister said.
The pilots have also been given training at France, Russia, HATSOFF at Bangalore, he said adding, the instrument rating of pilots is also carried out by DGCA approved examiners.
Besides, periodic safety audit of bases is conducted as per DGCA guidelines, Mr Sharma added.
The minister also informed that Pawan Hans has taken several remedial measures to improve safety.