Highlights
Dr Kafeel Khan was removed on Sunday, was blamed for not being prompt
AIIMS resident doctors' body backs Dr Khan, condemns his sacking
Yogi Adityanath promised "standard setting punishment" for the guilty
Gorakhpur, Uttar Pradesh:
Doctors at Delhi's AIIMS have alleged that a paediatrician Dr Kafeel Khan has been made the "scapegoat" at a hospital in Uttar Pradesh's Gorakhpur, where more than 60 children died last week.
Dr Khan, who was head of paediatrics and the children's encephalitis wards at the hospital, was removed on Sunday.
"Doctors are being made scapegoats," said Dr. Harjit Singh Bhatti, who heads an association of resident doctors at the All India Institute of Medical Sciences or AIIMS. The association has written a letter condemning Dr Kafeel Khan's sacking, accusing the state government of "gross neglect of public health." By blaming doctors for the death of the children, the association said, "politicians are hiding their incompetency," and asked, "Who is responsible if oxygen, gloves, equipment not available?"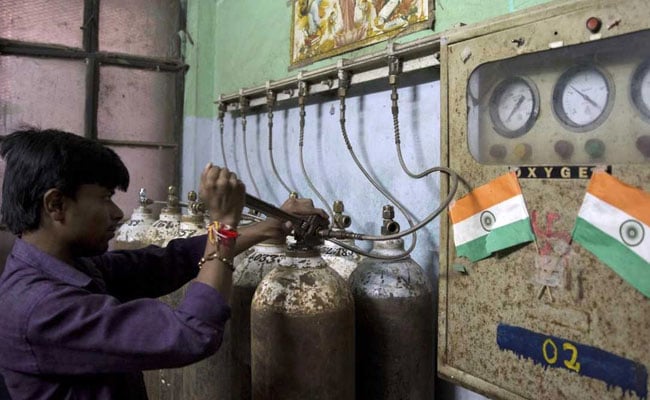 Last Thursday, at the BRD Medical College and Hospital, Gorakhpur's largest hospital filled with premature newborns and children suffering from encephalitis which plagues the area, the supply of liquid oxygen dipped to a critical low. 23 children died at the hospital that day and parents and others have blamed the oxygen shortage for some of the deaths.
Amid calls from opposition parties for his resignation,
UP Chief Minister Yogi Adityanath has promised "standard setting punishment" for those found guilty of negligence
in an investigation into the large number of child deaths at the hospital, as his government denies emphatically that the shortage of oxygen led to deaths.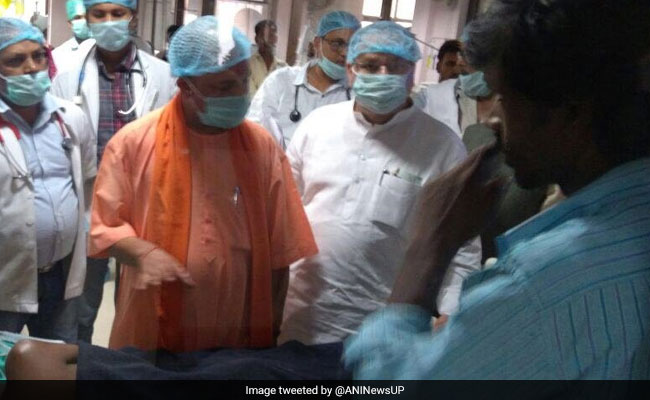 The hospital maintains that there was a shortage of oxygen only for about two hours on Thursday, after the hospital's regular vendor stopped supply over non-payment of bills, but that liquid oxygen was soon sourced from other places.
The head of the hospital Dr Rajeev Mishra was suspended on Saturday
, while Dr Kafeel Khan, on whose watch oxygen supply dipped to a critical low at the hospital on Thursday, was removed yesterday. Government sources said he was sacked for failing to take action on a letter that was written on Thursday morning by those in charge of the hospital's oxygen supply, warning that that there was only enough to last till the evening and asking for emergency supplies.
"We are not saying that the doctor can't be responsible, but he's not the only one responsible. We want a proper enquiry, government officials are also involved and even they should be held accountable. Not just a single doctor," said Dr Bhatti of AIIMS, who emphasised that hospitals lack infrastructure and basic facilities.
Chief Minister Adityanath said yesterday that he was at the hospital in Gorakhpur, his parliamentary constituency for almost 20 years, just a day before supply was disrupted, but no one informed him that there was a crisis. "I was here on the 9th and I categorically asked about encephalitis but no one informed me. We made payment (to the oxygen vendor) on August 7. Why didn't the hospital administration make the payment?" he said.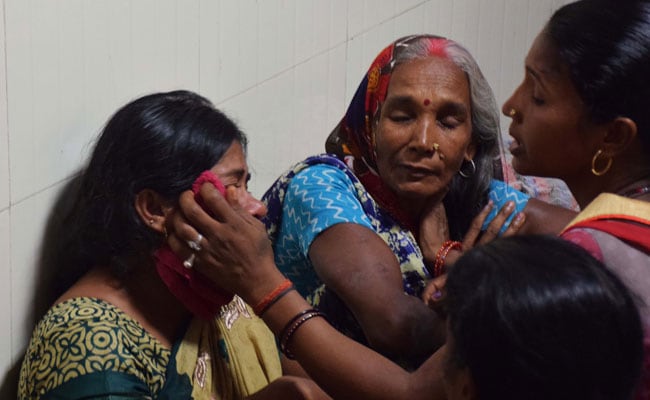 The state government says that while it has released funds to hospital to settle the oxygen vendor's dues, his bills were not paid by the hospital administration till Friday, August 11. Dr Rajeev Mishra, who resigned after he was suspended, has blamed red tape.
While Prime Minister Narendra Modi has been regularly briefed, the Centre has turned down demands for a separate investigation.
Union Health Minister JP Nadda announced that an 85-crore regional medical centre would be set up in Gorakhpur for research on diseases that afflict children.