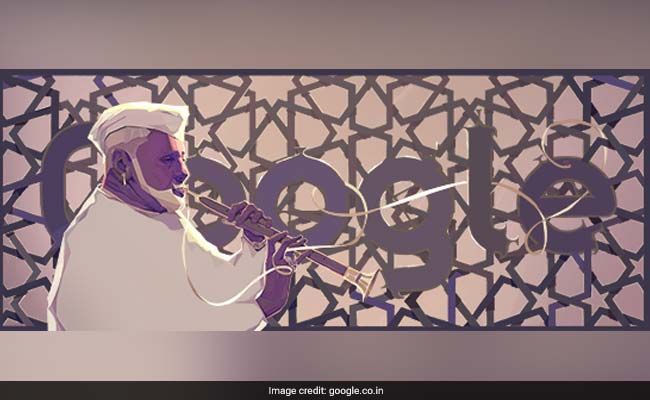 The Google doodle for the day is dedicated to Ustad Bismillah, the shehnai maestro on his 102nd birthday. The musician, celebrated in the country, was born to a family of court musicians. His grandfather gave him the name 'Bismillah' which is the Arabic word for 'in the name of God'. He got his first name- Ustad which means master, was given to him as an honorary appreciation for his music by people.
Ustad Bismillah who won prestigious awards such as the Bharat Ratna, Padma Vibhushan, Padma Bhushan, Padma Shri among many other awards and was popular not just in Asia, but was known across the world. He monopolised shehnai, the instrument in the post-independence era and also had the honour of playing on the eve of Indian's independence in 1947. Even today, the annual Republic Day celebrations broadcast to the opening notes of Ustad Bismillah's music.
Ustad Bismillah Khan began his music career by playing in public when he was 14. His performance at the All India Music Conference at Kolkata in the year 1937 is known to have been a career defining moment for the shehnai maestro. His music was known globally after his performance at the Edinburgh Music Festival in 1966. From there on, Ustad Bismillah's global audience saw a massive jump. He toured the world extensively and influenced millions of people with his music. He also played at Cannes Art Festival, France in 1969.
Ustad Bismillah dearly referred to his shehnai as his begum or wife. His dedication to the art form was highly appreciated. He was famously quoted saying, "Even if the world ends, the music will still survive... music has no caste." He continues to be among the few musicians to receive the Bharat Ratna along with all of the four Padma awards.
Today's google doodle dedicated to the shenai maestro, Ustad Bismillah Khan, illustrates him playing his shehnai and was created by a Chennai-based illustrator Vijay Krish.