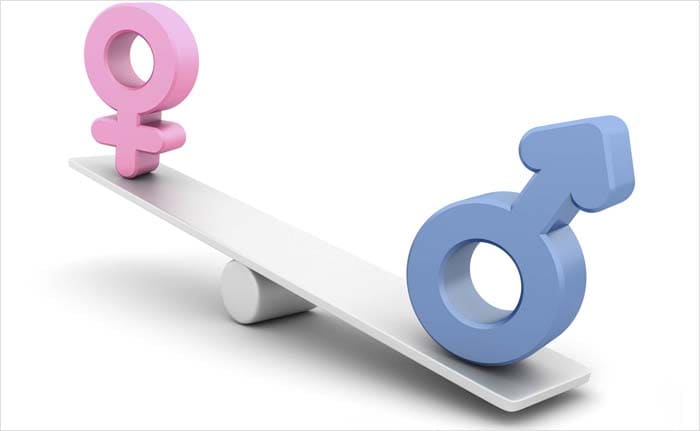 New Delhi:
Pushing gender equality can deliver a sizeable additional economic growth and could add Rs 46 lakh crore (USD 700 billion) to India's GDP in 2025, a McKinsey report says.
According to the new report by McKinsey Global Institute (MGI) titled 'The Power of Parity: Advancing Women's Equality in India', bridging the gender gap will have a huge economic impact and the boost could translate into 1.4 per cent per year incremental GDP growth for India.
"Advancing gender equality can deliver sizeable additional economic growth and broad-based prosperity to the world -- nowhere more so than in India," the report said, adding that delivering that impact will require tackling significant gender gaps in society and driving a national agenda for change that involves all stakeholders.
About 70 per cent of the increase would come from raising India's female labour-force participation rate to 41 per cent in 2025, from 31 per cent at present. This would bring 68 million more women into the economy over this period.
"Bridging the gender gap will have a huge economic impact and could add Rs 46 lakh crore ($700 billion) to India's GDP in 2025," it added.
"India's share of women's contribution to GDP is at 17 per cent, much lower than the global average of 37 per cent, and the lowest among all 10 regions in the world analysed by MGI," McKinsey & Company India Director Rajat Gupta said.
Interestingly, 26 countries in McKinsey's dataset of 95 have a lower per capita GDP and human development index than India. However, many of these have higher levels of gender parity.
"The Indian economy will obviously gain if we bridge the gender gap in the workplace, but this gap cannot be plugged if we do not consider gender equality in society and change our social attitudes and unconscious bias towards women," he said.
The report draws on a recent McKinsey Global Institute research on gender gap around the world.
In its analysis for India, MGI has introduced a new score -- an India Female Empowerment Index, or Femdex -- to measure gender equality at the state level. The report found that a huge variation in gender equality among India's 32 states.
The average Femdex score of the top five states closest to gender parity are Mizoram, Kerala, Meghalaya, Goa, and Sikkim in the decreasing order while the bottom five are Bihar, Madhya Pradesh, Assam, Jharkhand, and Uttar Pradesh in the increasing order.
"While the top five states on Femdex account for a mere 4 per cent of India's female working-age population, the bottom 5 account for as much as 32 per cent. Focusing efforts here represents a large opportunity for improving India's national position on gender equality," Anu Madgavkar, a senior MGI fellow, said.