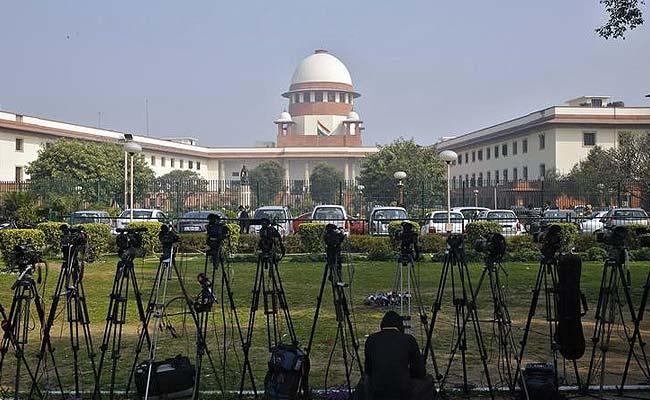 New Delhi:
The Supreme Court is expected to deliver a verdict today on the validity of Section 66 A of Information and Technology Act 2000. The Section gives the police powers to arrest those who post objectionable content online and provides for a three-year jail term.

It was challenged by law student Shreya Singal and others, including Bangladeshi author Taslima Nasrin and non-government organisations. The petitioners contended that the Section interferes with free speech and appealed that it be quashed.

The Centre has defended the provision, saying the possibility of its potential abuse cannot be a ground for declaring it unconstitutional.
The Centre has also argued that comments in the social media on political debate, protests, expressing a contrary view, a dialogue or a discourse cannot be punished under the provision.

The lawyers of the petitioners had argued that the definition of provision Section 66 A - material that is grossly menacing, offensive and cause annoyance to public -- is vague and it may lead to abuse of the provision. They also argued that even genuine comments criticising a person, and caricatures, are treated as offence, and people are harassed.


The petition was filed in the aftermath of the arrest of two teenagers in Mumbai's Palghar, who had objected to a statewide strike called by Shiv Sena following the death of party patriarch Bal Thackeray. They were let off after the arrests provoked nationwide outrage and shifted the focus on the IT laws.
It was also alleged that the local police were misusing the laws at the behest of politicians.
After a few more similar arrests, the Union home ministry issued a directive to all state governments that arrests under Section 66 A can only be made with the approval of senior police officers.