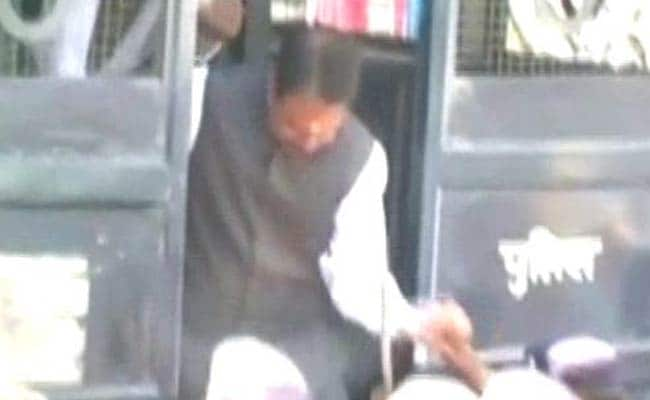 Dehradun:
Controversial politician and murder convict DP Yadav, has been sentenced to life imprisonment by a special CBI or Central Bureau of Investigation court, in Dehradun today.

Mr Yadav and three others were held guilty in the 1992 murder of Mahendra Singh Bhati on February 28. Mr Bhati, who was a lawmaker from Ghaziabad, was shot dead at the Dadri railway crossing in December 1992.

Yesterday Mr Yadav, who is two-time MP, surrendered in the court after it issued an arrest warrant against him when he failed to appear in the court when it was pronouncing the judgement in the case.

The convicts were found guilty on the charges of murder, attempt to murder, and criminal conspiracy.


The CBI, which had taken up investigation in 1993, had chargesheeted eight persons, four of whom had died during the trial.
Mr Yadav's son Vikas Yadav is serving a 25-year imprisonment sentence in Delhi for the murder of businessman Nitish Katara in 2002.