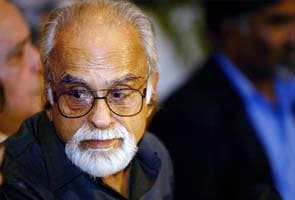 New Delhi:
Prime Minister Manmohan Singh on Friday paid rich tributes to former Prime Minister I K Gujral describing him as a "scholar-statesman" and said the loss from his death will be felt not only in India but across the world.
In a condolence message, Mr Singh termed Mr Gujral as "an intellectual, a scholar-statesman and a gentleman politician" who left a mark in every position he held.
"I am deeply saddened to learn of the passing away of former Prime Minister Shri I K Gujral. I personally have lost a friend of long standing, whose wisdom, idealism and deep concern for social equity left a great impression on me and whose counsel and opinion I often sought and valued greatly," Mr Singh said.
He described Mr Gujral as "a man of peace, an idealist who lived by his principles and an intellectual with the human touch" and said his long and distinguished career was marked by diverse political and diplomatic responsibilities.
"In his passing away, the country has lost an intellectual, a scholar-statesman and a gentleman politician whose liberal and humanist vision was rooted in the teachings of the leaders of our freedom movement," Mr Singh said.
"No matter what portfolio he held, what shone through always was his sincerity and warmth, compassion for his fellow human beings and the legacy of strongly-held socialist beliefs from his youthful experiences," the message said, adding "these qualities of head and heart enabled him to make his mark in every office he held."
Mr Singh underlined that as Prime Minister, Mr Gujral had set an "example of grace under pressure, of composure in difficult circumstances and of steadfastness to principles."
He noted that Mr Gujral had provided a "steady hand at the helm" at a time when a largely coalition-based polity adjusted to rapid political and social change.
"We will feel his loss in India where his long years of public service, starting with political activism and underground activity in Punjab in his student days culminated in the highest executive office in the land," the Prime Minister wrote about Mr Gujral.
Observing that Mr Gujral's vision of a prosperous South Asia at peace with itself constitutes a lasting legacy, Singh said he will be missed in the region.
He noted that Mr Gujral's "determined quest for a future of peace, friendship and cooperation was epitomized by the eponymous Mr Gujral Doctrine, which is still invoked by men of goodwill in the subcontinent.
"And he will be missed around the world by the many friends he won through his political and diplomatic activism, his sharp intellect and his warm character. The best tribute to him would be to rededicate ourselves to the principles by which he lived his life."
The Prime Minister added "on behalf of the Government of India and on my own personal behalf, I extend my deepest condolences to the family and friends of Shri Gujral and pray that they be granted the strength and fortitude to face this loss with resolve."
Recalling Mr Gujral's tenure as a diplomat, Mr Singh said he helped consolidate India's ties with Russia and the non-aligned world.
Later, as Minister for External Affairs, he restored India-Bangladesh relations with the Ganga Waters Agreement, rebuilt the structure of dialogue with Pakistan and initiated the negotiations on the historic India-Sri Lanka Free Trade Agreement.