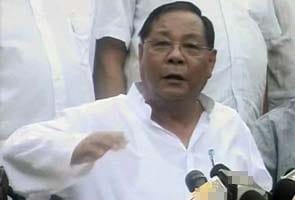 Shillong:
Defeated presidential candidate Purno A Sangma will float the National People's Party (NPP) in Meghalaya on Friday, an aide said Thursday.
"The NPP will be led by Mr Sangma," the aide told IANS. "NPP will be tribal-centric but will be open to all."
Its symbol will be a book. The party will soon seek recognition from the Election Commission.
According to the aide, the new party will draw most of its members from the Nationalist Congress Party (NCP), Mr Sangma's former party.